Posted in Living by Pattie O'Loughlin
Just because the Christmas decor is put away and the festive mood of the holidays is over doesn't mean we have to stop creating a snug and cozy home. It's a good time to embrace winter Hygge! If you aren't familiar with Hygge, it's a Danish word for feeling content and cozy.
Here are seven ways to bring Hygge style comfort to your home, even during the dreariest winter month of the year!
LAYERED LIGHTS
Even if you feel like you're lacking in the cozy department, simply addressing your lighting will make a huge difference. Layers of lighting make every room feel more welcoming. In the daytime, natural light is ideal. But for evenings, it's nice to add a cozy glow. A good rule of thumb is to try to have a least three light sources in every room. Use a mix of table lamps, floor lamps, task lamps, and overhead lighting. Consider using warmer lightbulbs for the coziest ambience.
COMFORTING MOMENTS
Your home will offer a sense of comfort when you incorporate some favorite photos of loved ones, treasured hand-me-downs, antiques or flea-market finds, eye-catching conversation starters, art that inspires you, special mementos, or simply things that make you smile.
AN INVITING AROMA
What aroma feels 'cozy' to you? Set the tone for your home by filling it up with winter scents that inspire you.
TOUCHABLE TEXTURES
The coziest homes contain a variety different textures that delight the eye. Incorporate different touch-worthy materials through pillows, drapery, throw blankets, rugs, lamps, and furniture. The fabric possibilities are endless: velvet, woven, knit, embroidered, grain sack, faux fur, tweed, etc. You can also consider creating contrast with varying materials like metal, wood, glass, rattan, mirrored, painted, and more.
A PLACE TO CURL UP
Make yourself a special cozy place to relax. A reading chair will be extra cozy with some good books nearby in a basket, a lamp, a footstool, a side table to set a cup of tea, and a soft blanket you can curl up in.
A BIT OF WARMTH
Every home can benefit from warmth. No matter what your color scheme, you can add warmth through natural tones like wood, leather, jute, warm metals, etc.
SOMETHING LIVING
A room comes to life when an organic element is incorporated into the decor. Every room can benefit from having at least one plant, bouquet of flowers, or even a sprig of greenery like eucalyptus to remind us that spring is on its way.
Posted on November 30, 2018 at 8:16 pm
Windermere Evergreen
Category:

Colorado Real Estate, Conifer Real Estate, Evergreen Real Estate, Housing Trends, Living, Morrison Real Estate, Mountain Living, Pine Real Estate
Tagged

home decor, home design, homeowners, real estate
Posted in Architecture by Tara Sharp
Sleek design, open floor plans, and great natural lighting are all appealing characteristics of modern architecture. Over the years, modern design concepts in home building have become more popular, as is the resurgence of interest in modern real estate. More companies, like 360 modern, are specializing in modern properties. Modern homes vary greatly in style; however, they have some unifying qualities that distinguish them from other properties built over the last 60 years. Here are some characteristics often found in modern homes:
Clean geometric lines: The core of modernist values is the simplification of form. Modernist homes have a very 'linear' feel with straight lines and exposed building materials. Furnishings and adornment reflect this value, incorporating vibrant, geometric and abstract designs.
Modern materials: Large windows are abundant in modern architecture, allowing light to fill and expand the interior space, bringing the natural world indoors. Generally all exposed building materials are kept close to their natural state, including exposed wood beams, poured concrete floors or counter tops, stone walls and stainless steel.
Modern homes are well suited for technological and green upgrades, as well including eco-friendly building materials and energy efficient practices. Flat roofs accommodate solar power. Energy efficient appliances work with the aesthetics of modern homes. Modernist landscaping need not require water-thirsty lawns, but instead can reflect local flora.
Post-and-beam structure: One classic element in modern architecture is the exposed wood posts and ceiling beams. This style of building has been around for thousands of years; however, modern homes really emphasize the structure, rather than hiding the bones behind drywall.  In new modern homes the post-and-beam structure can be made out of concrete, iron or other materials. The highly visible horizontal and vertical beams reinforce the clean geometric lines of the space.
Low-pitched gable or shed roof: One of the most differential characteristics of modern homes than more traditional home design is the shape of the roof. Classic modern homes on the west coast generally have a flat or low-pitched roof, highly influenced by architect Joseph Eichler. New urban homes also leverage roof tops for outdoor entertaining space.
Open floor plan:  Modern design strives to "open" the space by eliminating enclosed rooms. For example opening the kitchen and dining room into an open living space, allowing the 'rooms' to flow into one another.
Large windows: Natural light and the incorporation of natural elements are important aspects of modern home design. Large, floor-to-ceiling windows illuminate the open space and highlight the natural landscape. Some new modern homes have adjusted the large windows to open, diminishing the barrier between the indoors and out.
Incorporation of outdoor elements: Frank Lloyd Wright, one of the pioneering modernist architects, incorporated the natural setting into his architecture, most famously with Falling Water. Outdoor elements are incorporated into modern architecture in many ways; through large windows, landscaped terraces, and patios, and through use of natural and organic materials in building including stone walls, and more.
Minimalism: With open and connected modernist spaces, careful curation of furniture, adornments, and household objects is important to preserving the modernist aesthetic. Generally, modernist homes have art and furniture that reflects the clean geometric lines and the natural materials of the architecture, leaving less space for clutter. Minimalist philosophies of few household items that serve both form and function work well within this design and architectural style.
Posted on October 23, 2018 at 7:08 pm
Windermere Evergreen
Category:

Architecture, Colorado Real Estate, Conifer Real Estate, Evergreen Real Estate, Housing Trends, Kittredge Real Estate, Lakewood Real Estate, Living, Morrison Real Estate, Mountain Living, Pine Real Estate, Uncategorized
Tagged

design, homebuyer, homeowner, real estate, seller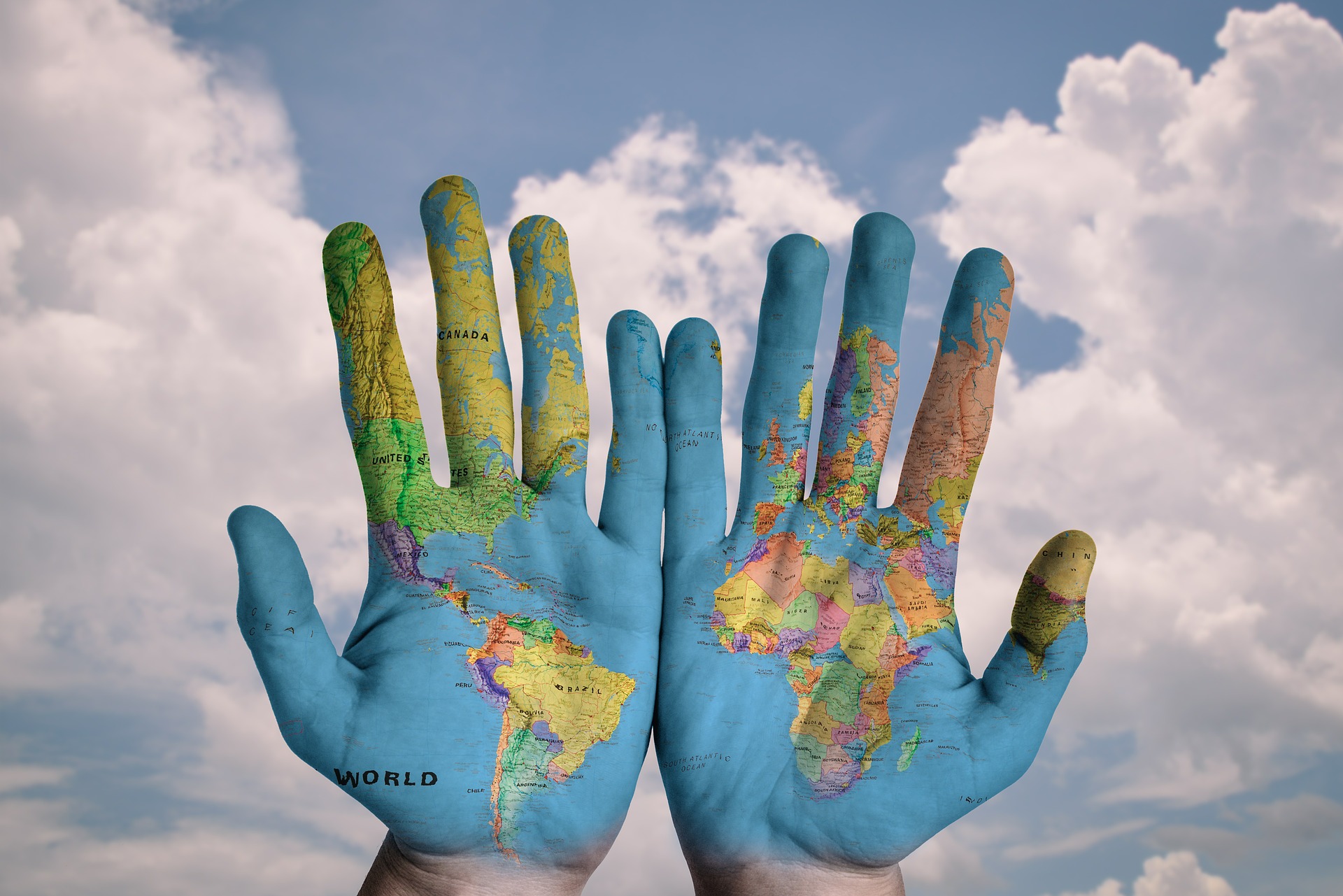 Today marks  Earth Day. How will you spend the day? Here are a few simple ideas to save energy and reduce your impact on the earth.
Create your own Earth Hour
During Earth Hour, people around the world turn off the lights. Even famous places such as the Eiffel Tower and Empire State Building go dark.  Re-create your own Earth Hour tonight by turning off the lights and the TV. Play a board game, have dinner or read a book by candlelight.
Adjust your thermostat
Spring is slowly heating up into summer. Check that your heating and cooling settings are appropriate for the new season.
Use compact fluorescent light bulbs (CFLs)
If you haven't already made the switch, think about replacing old light bulbs with CFLs. According to EnergyStar, if each home in America replaced just one light with an ENERGY STAR light, the energy saved would light more than 3 million homes for a year and save about $700 million in annual energy costs.
Reduce, Reuse, Recycle, Upcycle
Upcycling is the art of taking something that could be seen as garbage and turning into something useful. Do you have a basement full of items that you're thinking about throwing away? Next time you want to run to the store to buy something new, head down to your stash and envision if there's anything there that you could use instead, like this pair of rubber boots that became a flower pot.
For more information on Windermere Evergreen, please contact us here.