Posted on October 21, 2018 at 12:35 pm
Windermere Evergreen
|
Category:

Buying & Selling, Colorado Real Estate, Conifer Real Estate, Evergreen Real Estate, Housing Trends, Kittredge Real Estate, Lakewood Real Estate, Morrison Real Estate, Pine Real Estate
|
Tagged

economics, housing inventory, housing market, public policy
Posted in Selling by John Trupin
What's your home worth?
It seems like a simple question, but finding that answer is more complicated than it might seem. Sites like Zillow, Redfin, Eppraisal, and others have built-in home valuation tools that make it seem easy, but how accurate are they? And which one do you believe if you get three different answers? Online valuation tools have become a key part of the home buying and selling process, but they've been proven to be highly unreliable in certain instances. One thing that is for certain is that these valuation tools have reinforced that real estate agents are as vital to the process of pricing a home as they ever were – and maybe even more so now.
There are limitations to every online valuation tool. Most are readily acknowledged by their providers, such as Zillow's "Zestimate", which clearly states that it offers a median error rate of 4.5%, with varying accuracy across the country. That may not sound like a lot, but keep in mind that amounts to a difference of about $31,500 for a $700,000 home. For Redfin and Trulia, there are similar ranges in results. When you dig deeper into these valuation tools, it's no small wonder that there are discrepancies, as they rely on a range of different sources for information, some more reliable than others.
Redfin's tool pulls information directly from multiple listing services(MLSs) all over the country. Others negotiate limited data sharing deals with those same services, but also rely on public records, as well as homeowners' records. This can lead to gaps in coverage. These tools can serve as helpful pieces of the puzzle when buying or selling a home, but the acknowledged error rate is a reminder of the dangers of relying too heavily on them.
Home valuation tools can be a useful starting point in the real estate process, but nothing compares to the level of detail and knowledge a professional real estate agent offers when pricing a home. An algorithm can't possibly know about a home's unique characteristics or those of the surrounding neighborhood. They also can't answer your questions about what improvements you can make to get top dollar or how buyer behaviors are shaping the market. All of this – and more – can only be delivered by a trusted professional whose number one priority is getting you the best price in a time frame that meets your needs.
If you're curious what your home might be worth, Windermere offers a tool that provides a series of evaluations about your property and the surrounding market. And once you're ready, we're happy to connect you with a Windermere agent who can clarify this information and perform a Comparative Market Analysis to get an even more accurate estimate of what your home could sell for in today's market.
Posted on October 17, 2018 at 12:35 pm
Windermere Evergreen
|
Category:

Buying & Selling, Colorado Real Estate, Conifer Real Estate, Evergreen Real Estate, Kittredge Real Estate, Lakewood Real Estate, Market News, Morrison Real Estate, Pine Real Estate
|
Tagged

appraisals, home value, technology tools, Zillow
Posted in Perspectives by Jill Jacobi Wood, OB Jacobi & Geoff Wood
Change is afoot. We suppose it always is, but doesn't it all seem to come at us so much faster in today's world? We see change all around us. Just consider, for a moment, how much technology has changed our lives thanks to innovators like Uber, Google, and Apple, to name a few. Technology has also changed the way we do real estate.
The real estate world is a complex environment that most of us only travel once every 10 years. This infrequency, coupled with the ever-changing laws and emotional toll, makes it very hard for most of us to navigate. That's why we rely on a professional. Even those of us who live and breathe real estate every day use a Windermere agent to conduct our personal transactions.
Thanks to technology, certain aspects of the real estate process that were once difficult are now very easy, like searching for a home. Within minutes of a property being listed, it's fed to websites all over the world for potential buyers to see. Information about neighborhoods, schools, and home values are also readily available online to help buyers make smart decisions.
There's no doubt that real estate will continue to benefit from technology, but we're concerned about the companies that are beginning to look at consumers less as people and more as data that can be generated and shared for monetary gain.
At Windermere, our agents don't treat their clients like data points being fed into an algorithm; they know them on a personal level. They help buyers make one of the biggest financial and emotional decisions of their lives. They help sellers understand the nuances of the market so they can get top dollar for their home. They are experts in neighborhoods, market trends, contracts, and negotiations. They treat their clients with respect and compassion. And they care deeply about their local community.
As the saying goes, the more things change, the more they stay the same. Real estate is the perfect example of that. Technology will continue to change and improve how people buy and sell homes, but our pledge to you is that it will never replace what has always mattered most to us: relationships.
– OB JACOBI, JILL JACOBI WOOD, AND GEOFF WOOD
Posted on October 15, 2018 at 12:35 pm
Windermere Evergreen
|
Category:

Buying & Selling, Colorado Real Estate, Conifer Real Estate, Evergreen Real Estate, Kittredge Real Estate, Lakewood Real Estate, Market News, Morrison Real Estate, Mountain Living, Pine Real Estate
|
Tagged

buyers, Market Trends, sellers, technology
Posted in Selling by Windermere Guest Author
It is still a great time to be a seller, but in much of the Western U.S., the local real estate market has begun to soften. With significant increases in inventory, buyers now have more choices and less sense of urgency. If you are thinking about selling your home, pricing it correctly the first time is critical. Here's why:
1.      If you overprice your home, it won't show up in some search results.
Buyers search for homes using the parameters they desire. Price range is one of the most critical. If you set an unrealistic price of $850,000 for your home, all the buyers searching for homes up to $825,000 will fail to see your property in their search results.
2.     An overpriced home attracts the wrong buyer.
An overpriced home will not compare favorably with the realistically-valued homes in a buyer's price bracket. If your home is missing the amenities, square footage or other features of homes within the price range you've placed it in it won't sell.
3.     Overpriced homes linger on the market and risk becoming "stale".
The interest in a home is always highest when the listing first hits the market. When an overpriced home goes unsold for a long period of time buyers often wonder what is wrong with the property. When a buyer moves on from a listing they rarely come back, even if you drop the price.
4.    You run the risk of getting less for your home than if you priced it correctly the first time.
A Zillow study showed that homes that linger on the market tend to sell for significantly less than their listing price. When a home sits on the market for an extended period of time, buyers feel they have lots of room to negotiate.
5.     The longer your home remains on the market, the more expenses you incur.
Every month your home goes unsold you put out money for mortgage payments, utilities and other home expenses that you will never recover.
Setting a realistic price for your home from the start is critical. If you're thinking of selling, our highly trained experts at Windermere Real Estate can provide you with a comprehensive pricing analysis based on current market conditions.
Posted on October 5, 2018 at 12:05 pm
Windermere Evergreen
|
Category:

Buying & Selling, Colorado Real Estate, Conifer Real Estate, Evergreen Real Estate, Housing Trends, Kittredge Real Estate, Lakewood Real Estate, Market News, Money, Morrison Real Estate, Pine Real Estate
|
Tagged

real estate market, realtors, seller, sellers
By Matthew Gardner, Chief Economist, Windermere Real Estate
Interest rates have been trending higher since the fall of 2017, and I fully expect they will continue in that direction – albeit relatively slowly – as we move through the balance of the year and into 2019. So what does this mean for the US housing market?
It might come as a surprise to learn that I really don't think rising interest rates will have a major impact on the housing market. Here is my reasoning:
1. First Time Home Buyers 
As interest rates rise, I expect more buyers to get off the fence and into the market; specifically, first time buyers who, according to Freddie Mac, made up nearly half of new mortgages in the first quarter of this year. First-time buyers are critical to the overall health of the housing market because of the subsequent chain reaction of sales that result so this is actually a positive outcome of rising rates.
2. Easing Credit Standards
Rising interest rates may actually push some lenders to modestly ease credit standards. I know this statement will cause some people to think that easing credit will immediately send us back to the days of sub-prime lending and housing bubbles, but I don't see this happening. Even a very modest easing of credit will allow for more than one million new home buyers to qualify for a mortgage.
3. Low Unemployment 
We stand today in a country with very low unemployment (currently 4.0% and likely to get close to 3.5% by year's end). Low unemployment rates encourage employers to raise wages to keep existing talent, as well as to recruit new talent. Wage growth can, to a degree, offset increasing interest rates because, as wages rise, buyers can afford higher mortgage payments.
4. Supply
There is a clear relationship between housing supply, home prices, and interest rates. We're already seeing a shift in inventory levels with more homes coming on the market, and I fully expect this trend to continue for the foreseeable future. This increase in supply is, in part, a result of homeowners looking to cash in on their home's appreciation before interest rates rise too far. This, on its own, will help ease the growth of home prices and offset rising interest rates. Furthermore, if we start to see more new construction activity at the lower end of the market, this too will help.
5. National versus Local
Up until this point, I've looked at how rising interest rates might impact the housing market on a national level, but as we all know, real estate is local, and different markets react to shifts in different ways. For example, rising interest rates will be felt more in expensive housing markets, such as San Francisco, New York, Los Angeles, and Orange County, but I expect to see less impact in areas like Cleveland, Philadelphia, Pittsburg, and Detroit, where buyers spend a lower percentage of their incomes on housing. The exception to this would be if interest rates continue to rise for a prolonged period; in that case, we might see demand start to taper off, especially in the less expensive housing markets where buyers are more price sensitive.
For more than seven years, home buyers and real estate professionals alike have grown very accustomed to historically low interest rates. We always knew the time would come when they would begin to rise again, but that doesn't mean the outlook for housing is doom and gloom. On the contrary, I believe rising interest rates will help bring us closer to a more balanced real estate market, something that is sorely needed in many markets across the country.
Posted on September 21, 2018 at 8:14 pm
Windermere Evergreen
|
Category:

Buying & Selling, Colorado Real Estate, Conifer Real Estate, Evergreen Real Estate, Kittredge Real Estate, Lakewood Real Estate, Market News, Money, Morrison Real Estate, Pine Real Estate
By John Trupin
It's sometimes said that the limitations of a house are what help make it a home. For many, however, it is a point of pride to accept only the finest in their new residence. How can you find the balance between cultivating a lived-in home with personality and quirks versus a house with cutting-edge amenities that improve quality of life? To get to the bottom of that, we gathered a list six keys to consider when selecting and developing the home of your dreams:
The neighborhood
Surprisingly, one of the biggest factors in choosing a new home isn't the property itself, but rather the surrounding neighborhood. While new homes occasionally spring up in established communities, most are built in new developments. The settings are quite different, each with their own unique benefits.
Older neighborhoods often feature tree-lined streets; larger property lots; a wide array of architectural styles; easy walking access to mass transportation, restaurants and local shops; and more established relationships among neighbors.
New developments are better known for wider streets and quiet cul-de-sacs; controlled development; fewer aboveground utilities; more parks; and often newer public facilities (schools, libraries, pools, etc.). There are typically more children in newer communities, as well.
Consider your daily work commute, too. While not always true, older neighborhoods tend to be closer to major employment centers, mass transportation and multiple car routes (neighborhood arterials, highways and freeways).
Design and layout
If you like Victorian, Craftsman or Cape Cod style homes, it used to be that you would have to buy an older home from the appropriate era. But with new-home builders now offering modern takes on those classic designs, that's no longer the case. There are even modern log homes available.
Have you given much thought to your floor plans? If you have your heart set on a family room, an entertainment kitchen, a home office and walk-in closets, you'll likely want to buy a newer home—or plan to do some heavy remodeling of an older home. Unless they've already been remodeled, most older homes feature more basic layouts.
If you have a specific home-décor style in mind, you'll want to take that into consideration, as well. Professional designers say it's best if the style and era of your furnishings match the style and era of your house. But if you are willing to adapt, then the options are wide open.
Materials and craftsmanship
Homes built before material and labor costs spiked in the late 1950s have a reputation for higher-grade lumber and old-world craftsmanship (hardwood floors, old-growth timber supports, ornate siding, artistic molding, etc.).
However, newer homes have the benefit of modern materials and more advanced building codes (copper or polyurethane plumbing, better insulation, double-pane windows, modern electrical wiring, earthquake/ windstorm supports, etc.).
Current condition
The condition of a home for sale is always a top consideration for any buyer. However, age is a factor here, as well. For example, if the exterior of a newer home needs repainting, it's a relatively easy task to determine the cost.  But if it's a home built before the 1970s, you have to also consider the fact that the underlying paint is most likely lead0based, and that the wood siding may have rot or other structural issues that need to be addressed before it can be recoated.
On the flip side, the mechanicals in older homes (lights, heating systems, sump pump, etc.) tend to be better built and last longer.
Outdoor space
One of the great things about older homes is that they usually come with mature trees and bushes already in place. Buyers of new homes may have to wait years for ornamental trees, fruit trees, roses, ferns, cacti and other long-term vegetation to fill in a yard, create shade, provide privacy, and develop into an inviting outdoor space. However, maybe you're one of the many homeowners who prefer the wide-open, low-maintenance benefits of a lightly planted yard.
Car considerations
Like it or not, most of us are extremely dependent on our cars for daily transportation. And here again, you'll find a big difference between newer and older homes. Newer homes almost always feature ample off-street parking: usually a two-car garage and a wide driveway. An older home, depending on just how old it is, may not offer a garage—and if it does, there's often only enough space for one car. For people who don't feel comfortable leaving their car on the street, this alone can be a determining factor.
Finalizing your decision
While the differences between older and newer homes are striking, there's certainly no right or wrong answer. It is a matter of personal taste, and what is available in your desired area. To quickly determine which direction your taste trends, use the information above to make a list of your most desired features, then categorize those according to the type of house in which they're most likely to be found. The results can often be telling.
Posted on September 11, 2018 at 4:56 pm
Windermere Evergreen
|
Category:

Architecture, Buying & Selling, Colorado Real Estate, Evergreen Real Estate, Housing Trends, Kittredge Real Estate, Morrison Real Estate
|
Tagged

design, layout, maintenance, outdoor living, style
Posted by Guest Author
When it comes to upgrading your home with the latest technology, your garage is likely to be the last thing on your radar. But as electric vehicles and even self-driving cars are hitting the road across the country, real estate listings are touting smart garages in high-tech cities like Palo Alto, California and Austin, Texas. Not to mention the simple fact that garage tech can boost security and convenience for your home, no matter what kind of car you drive. Here, we outline four of the simplest things you can do to make your garage smarter.
1. Learn about internet-connected devices you can install in your garage.
There are all kinds of benefits to installing internet-connected systems in and around your garage — from opening and closing your garage door remotely, to using cameras to monitor your garage, to checking up on your car from anywhere in the world. How's that for convenience?
These internet-connected devices don't have to be complicated, either. In fact, they're designed for your ease of use. You can find smart add-ons for your existing garage door opener, or if you want to go all out (and potentially obtain additional security and other features), you can purchase a brand new, high-tech garage door system with all the bells and whistles.
2. Install motion-sensor lights and security cameras near your garage and other entryways.
Since most thieves like to do their dirty work in the dark, motion-sensor lights can be an effective deterrent to a garage break-in. And if you have security cameras installed too, the police may be able to better identify the perps — if anything ever does happen.
Plus, these easy upgrades can add major market value to your home if you're looking to put it on the market in the future.
3. Think about the future.
You may still be driving a gas-powered car, but plug-in electric and hybrid vehicles are becoming increasingly attractive and affordable to modern car-buyers — especially as states like Texas are offering rebate programs for vehicle replacements to EVs. If you think there's a chance that you could make the switch in the near future, it's a good idea to get your garage ready by installing an appropriate outlet or 240-volt battery charger. Many cities and states (including Texas) also offer assistance to help drivers purchase and install a charging station at home. You could also enjoy reduced utility charges, depending on where you live.
Keep in mind that driverless cars will be a common sight in American garages too, as lawmakers are clearing the way for the new technology in Austin and Arlington. Experts have suggested that this shift will transform the real estate market, including the size and functionality of garages.
4. Make sure your homeowners' insurance is up to snuff.
It's pretty obvious that your garage door is one of the more exposed areas of your home —when it comes to potential intruders, but also when it comes to bad weather. If a covered incident like a windstorm, fire, break-in, or vandalism occurs, standard homeowners insurance has your back.
Just be sure to purchase enough insurance coverage to completely rebuild your home from the ground up in case catastrophe happens, since your policy will only pay out the maximum limits you choose. The last thing you want after a disaster strikes is extra bills to pay just to get your home back in working order.
Return on Investment
Going all out with brand new, high-tech garage devices is admittedly an investment up front. But when it comes to peace of mind knowing your home and your family are safe, a smart garage could be worth every dime — not to mention the fact that it could boost your resale value in an increasingly connected world.
Haden Kirkpatrick is the director of marketing strategy and innovation at Esurance, where he is responsible for initiatives related to product and service innovation. He is constantly thinking about technology changes impacting the insurance industry, and following innovation taking place in high-tech hot spots such as Palo Alto, California and Austin, Texas.
Posted on July 24, 2018 at 7:28 pm
Windermere Evergreen
|
Category:

Buying & Selling, Colorado Real Estate, Conifer Real Estate, Evergreen Real Estate, Kittredge Real Estate, Lakewood Real Estate, Living, Morrison Real Estate, Mountain Living
|
Tagged

ROI, Smart Homes, technology
Posted by John Trupin
For more than 20 years, the benefits of staging a home have been well documented. Numerous studies show that staging helps sell a home faster and for a higher price. According to the National Association of REALTORS®, 88 percent of homebuyers start their search online, forming impressions within three seconds of viewing a listing. When a home is well staged, it photographs well and makes the kind of first impression that encourages buyers to take the next step.
Studies also indicate that buyers decide if they're interested within the first 30 seconds of entering a home. Not only does home staging help to remove potential red flags that can turn buyers off, it helps them begin to imagine living there. Homes that are professionally staged look more "move-in ready" and that makes them far more appealing to potential buyers.
According to the Village Voice, staged homes sell in one-third less time than non-staged homes. Staged homes can also command higher prices than non-staged homes. Data compiled by the U.S. Department of Housing and Urban Development indicate that staged homes sell for approximately 17 percent more than non-staged homes.
A measurable difference in time and money
In a study conducted by the Real Estate Staging Association in 2007, a group of vacant homes that had remained unsold for an average of 131 days were taken off the market, staged, and relisted. The newly staged properties sold, on average, in just 42 days, – which is approximately 68 percent less time on the market.
The study was repeated in 2011, in a more challenging market, and the numbers were even more dramatic. Vacant homes that were previously on the market for an average of 156 days as unstaged properties, when listed again as staged properties, sold after an average of 42 days—an average of 73 percent less time on the market.
Small investments, big potential returns
Staging is a powerful advantage when selling your home, but that's not the only reason to do it. Staging uncovers problems that need to be addressed, repairs that need to be made, and upgrades that should be undertaken. For a relatively small investment of time and money, you can reap big returns. Staged properties are more inviting, and that inspires the kind of peace-of-mind that gets buyers to sign on the dotted line. In the age of social media, a well-staged home is a home that stands out, gets shared, and sticks in people's minds.
What's more, the investment in staging can bring a higher price. According to the National Association of REALTORS, the average staging investment is between one percent and three percent of the home's asking price, and typically generates a return of eight to ten percent.
In short, less time on the market and higher selling prices make the small cost of staging your home a wise investment.
Interested in learning more? Contact your real estate agent for information about the value of staging and referrals for professional home stagers.
Posted on July 11, 2018 at 7:00 pm
Windermere Evergreen
|
Category:

Buying & Selling, Colorado Real Estate, Evergreen Real Estate, Housing Trends, Lakewood Real Estate, Living, Market News, Morrison Real Estate, Mountain Living, Pine Real Estate
|
Tagged

colorado, design, homeowners, housing market, Market Trends, Mountain Living, Optimizing Selling Opportunities, real estate market, selling, windermere
By John Trupin
Buying a home is one of the most significant financial and emotional purchases of a person's life. That's why it is so important to find an agent that can not only help you navigate the home search process but one who can also answer your questions and represent your needs from start to finish. Most importantly, your agent should care about your happiness and ensuring that you find the home that best fits your needs.
Here are some qualities to consider when selecting a real estate agent:
Likable. More than likely, you will be spending a lot of time with your agent, so look for someone that you enjoy interacting with.
Trustworthy. One of the best ways to find an agent who you feel you can trust is to ask friends and family for a referral. Another way to do this is to interview different agents and ask for client references.
Effective listener. While your agent can't read your mind, they should be able to make educated recommendations and offer advice by listening closely to your needs. Make sure you talk to your agent about your priorities, what types of features appeal to you, as well as any factors that could be deal breakers. This will arm your agent with everything they need to help find you the perfect home.
Qualified and experienced. Make sure your agent has the qualifications and experience to meet your specific needs. For example, some agents have more experience with short sales, while others might be experts on certain neighborhoods or types of housing.  Your agent should also be fully trained in contract law and negotiations.
Knowledgeable. A great agent is someone who is out in the neighborhoods, exploring communities, visiting listings, performing marketing analyses, and collecting all the information that you need to make an informed, confident decision about your real estate needs.
Honest. Your agent should be upfront and honest with you about every aspect of your home search process – even if it involves delivering bad news. The best real estate agents are more concerned about finding the right home for their clients, not just the home that brings in the fastest commission check.
Local. Every community is different and all real estate is local, so it's important to find someone who really knows the local market and can provide you with whatever information you need to familiarize yourself with a particular area.
Connected. A well-connected agent will have relationships with lenders, inspectors, appraisers, contractors, and any other service provider you might need during your home search.
Straightforward. You want an agent who will work hard to help you find the best home, but you also want someone who will be straightforward with you about the process, the market reality, and what is realistic for you.
Committed. Your agent should be in it for the long haul, meaning that they're looking out for your best interests every step of the way, no matter how long the process takes. The best way to find an agent with these qualities is by asking around. In all likelihood, someone within your circle of friends or family will have experiences to share and professionals to recommend. You can also search for agents based on area, so you know you're getting someone who is knowledgeable about the neighborhood(s) you're interested in. Click here to learn more about the buying process.
Posted on July 2, 2018 at 3:00 pm
Windermere Evergreen
|
Category:

Buying & Selling, Colorado Real Estate, Conifer Real Estate, Evergreen Real Estate, Kittredge Real Estate, Lakewood Real Estate, Money, Morrison Real Estate
|
Tagged

home buyers, home sellers, real estate agent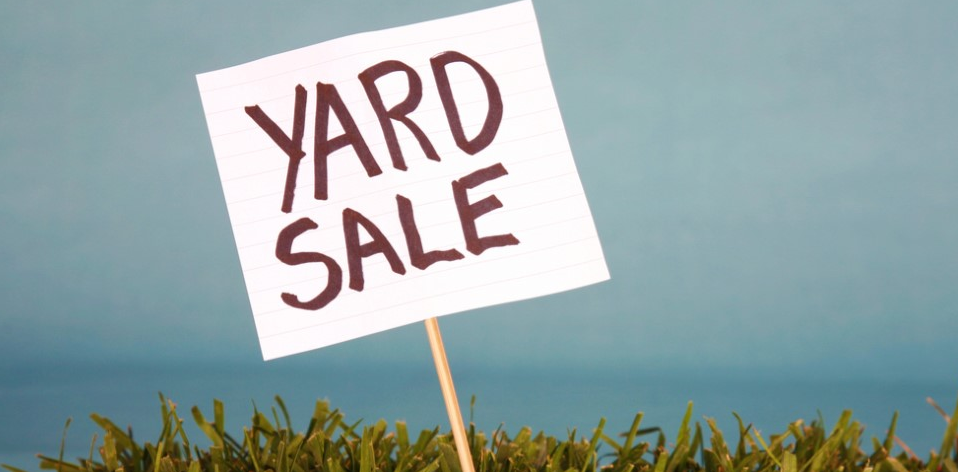 Yard sale season has arrived! Many people shy away from the idea of having a yard sale, but do you truly need that broken down accordion or the 80's styled prom dress? A yard sale is a great way to get out with the old and make room for the new. Here are some tips to help make your yard sale a success …
1. If you haven't used it in more than a year you most likely won't use it in the next year. Sell it.
 2. Get the community involved. Contact your neighbors and coordinate having one large neighborhood sale on the same day. This will give consumers a greater incentive to come.
Helpful Hint: Have each participating household pitch in a few bucks for directional signs or an advertisement in the local paper.
 3. Get your whole family involved. Set up a lemonade stand or have a small bake sale for your kids to run.
 4. Promote yourself through your favorite social networking site … for free.
 Create a facebook event page and invite all your friends
 Tweet about it. Create a fun Twitter hashtag and offer a prize to those who Tweet about your sale.
5. Offer an incentive. Give away a free grab-bag to your tenth customer.
6. Price slightly higher than you're willing to sell that way, there is room for negotiation.
7. After your sale is over, do not, I repeat, DO NOT put the leftovers back in your house, garage, or storage. Immediately donate them to your local thrift store, so there is no chance of procrastination or keeping things you do not need.
We would love to hear your tips when it comes to yard sale success!
For more information on Windermere Evergreen please contact us here.