By John Trupin
Much of the Western United States is grappling with the same issue this summer – the specter of smoke and fire from some of the largest forest fires in recent memory. For individuals, even the decreased air quality can be a threat, while the destruction that the fires themselves can wreak is devastating. Homeowners living near impacted areas are often left with an impossible choice – pack up what they can and evacuate or remain in a dangerous location and hope for the best. Thankfully, homes needn't be defenseless against the heat. To help fortify your home against damage stemming from fires, we brought together advice from a few experts.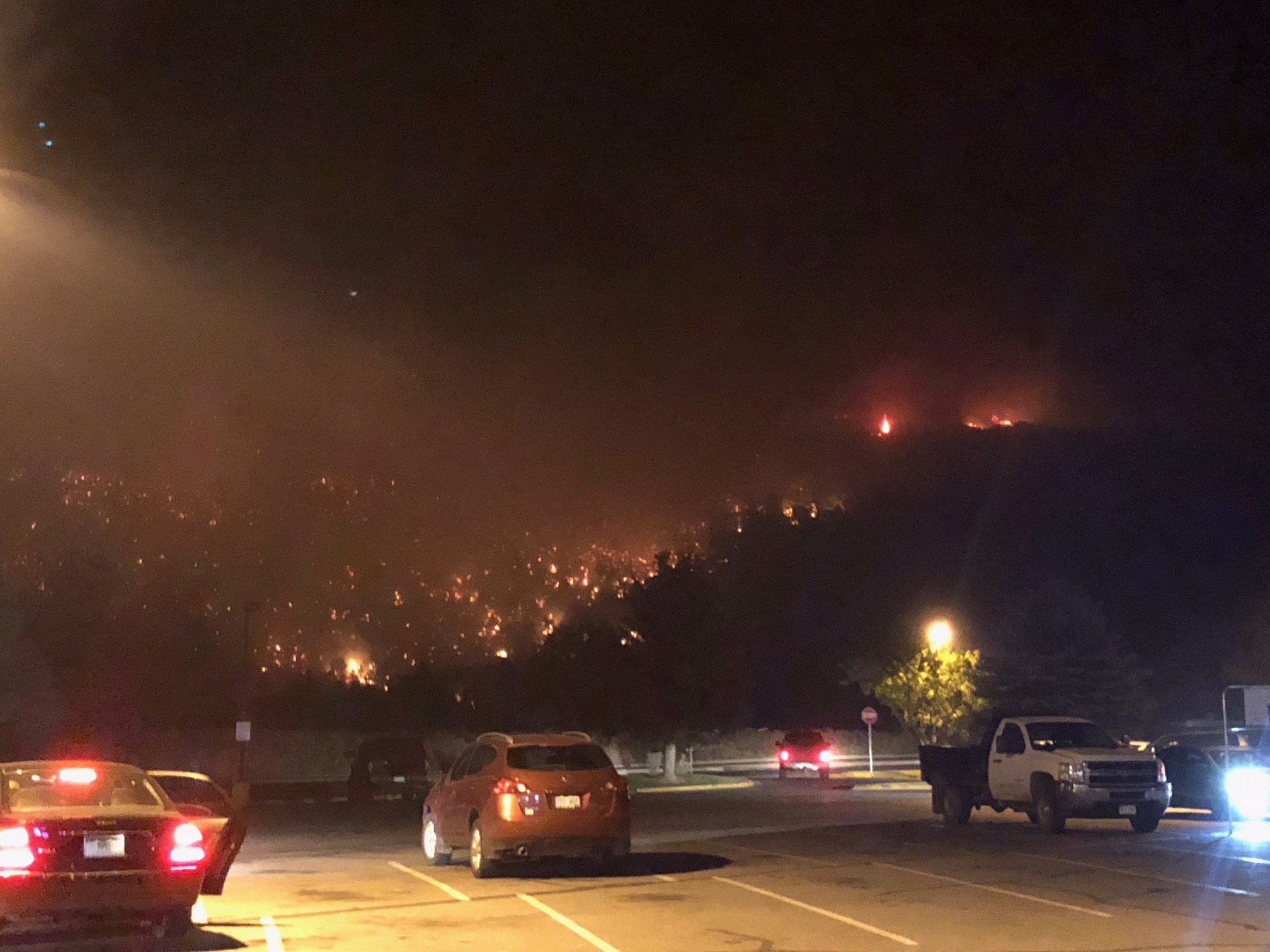 Opt for Flame-Resistant Walls and Roofing
It may be obvious but building a home out of non-flammable materials like brick, stucco, metal, or concrete is a key way to prevent a fire from taking hold initially.
The troublesome spaces tend to be beyond the core of the home. Decks, balconies, and overhangs all commonly include wooden components that can be easy points of egress for embers.
Replacing or coating these accent points with fireproof materials is a short-term expense that, much like insurance, prevents far greater financial strains in the future.
No Space is Too Small to Protect
Think that little vent in the attic is too small to be an issue? Think again!
Even vents built into kitchens and dryers should be considered as potential problem areas. Protecting these can allow continued circulation of air without incurring an excess fire risk.
Wire screens with 1/8th" to 1/4th" between screen bars are typically enough to keep treacherous embers from sneaking into your home.
Fortify Your Windows
The most vulnerable spots in most homes are glassy exterior windows. While their views are understandably gorgeous, they can be easy pressure points for fires to overpower.
If you have the means to replace single-plane glass with wire glass or fireproof safety glass, that's a worthwhile expense to ensure neither flames themselves nor radiant heat can shatter into your home.
Beyond simply upgrading the glass, installing retractable fireproof exterior panels is the safest route to fire protection. And don't forget your skylights!
Posted on September 14, 2018 at 6:41 pm
Windermere Evergreen
Category:

Colorado Real Estate, Conifer Real Estate, Evergreen Real Estate, Home Maintenance, Kittredge Real Estate, Lakewood Real Estate, Living, Morrison Real Estate, Mountain Living, Pine Real Estate
Tagged

Fire Mitigation, protecting your home, Wildfires
When you think of your home, it likely conjures up feelings of safety, shelter, and comfort. However, accidental injuries in the home are one of the leading causes of harm to children 14 and younger. By taking certain precautions, many of these accidents can be prevented.
While supervision is the best way to keep your children safe at home, you can't watch them every second. Childproofing, to whatever degree you are comfortable, will go a long way toward keeping your littlest loved ones safe and healthy at home.
Here are some tips to get you started.
Many accidents happen with or around water.
If you have children at home, it's advisable to adjust your water heater to no higher than 120 degrees to prevent scalding. Furthermore, you should never leave a small child unattended in a bath tub, even for a few seconds. And be sure to safely secure doors that lead to swimming pools and hot tubs, including pet doors. When cooking or boiling water, turn pot handles in, or better yet use the back burners, to prevent little hands from pulling them off the stove.
Household chemicals can be very harmful to children.
It's important not to keep poisonous materials under the sink, even if you have a cabinet guard in place. Keep dangerous chemicals up high and in a room that isn't accessible to your little ones. Seemingly innocuous medicines can also be dangerous. Make sure your medicine cabinet is out of sight, mind, and reach.
Use safety latches and gates.
It's advisable that you use safety latches on drawers, cabinets, toilets, and windows, as well as place covers on all electrical outlets. Gate off stairways and entrances to rooms, such as garages, that contain dangerous or fragile objects.
Secure furniture and other objects.
Heavy furniture, electronics, and lamps must be secured to prevent a child from pulling them over. Bookshelves and entertainment centers often come with devices that attach them to walls so that a climbing child won't topple the furniture. The end-caps on door stoppers can be a choking hazard, so it's advisable to remove them. Place plastic bumpers on sharp corners or edges of coffee tables, entertainment centers, and other furniture to prevent cuts and bruises.
Install a carbon monoxide detector.
The U.S. Consumer Product Safety Commission (CPSC) recommends that consumers purchase and install carbon monoxide detectors in addition to smoke alarms. Be sure to test both devices regularly and replace batteries as needed. The American Red Cross advises families to learn first aid and CPR, and to devise an emergency evacuation plan for fires and earthquakes.
Emergency contact info.
Last, but not least, in case an emergency does happen, always keep numbers for your child's doctor, your work and cell, and other emergency contact info in an easily found place, preferably near the phone.
Accidents can and will happen, but by following a few small steps you can have peace of mind knowing that you've done everything you can to protect your family from harm in your home.
For more information on Windermere Evergreen please contact us here.