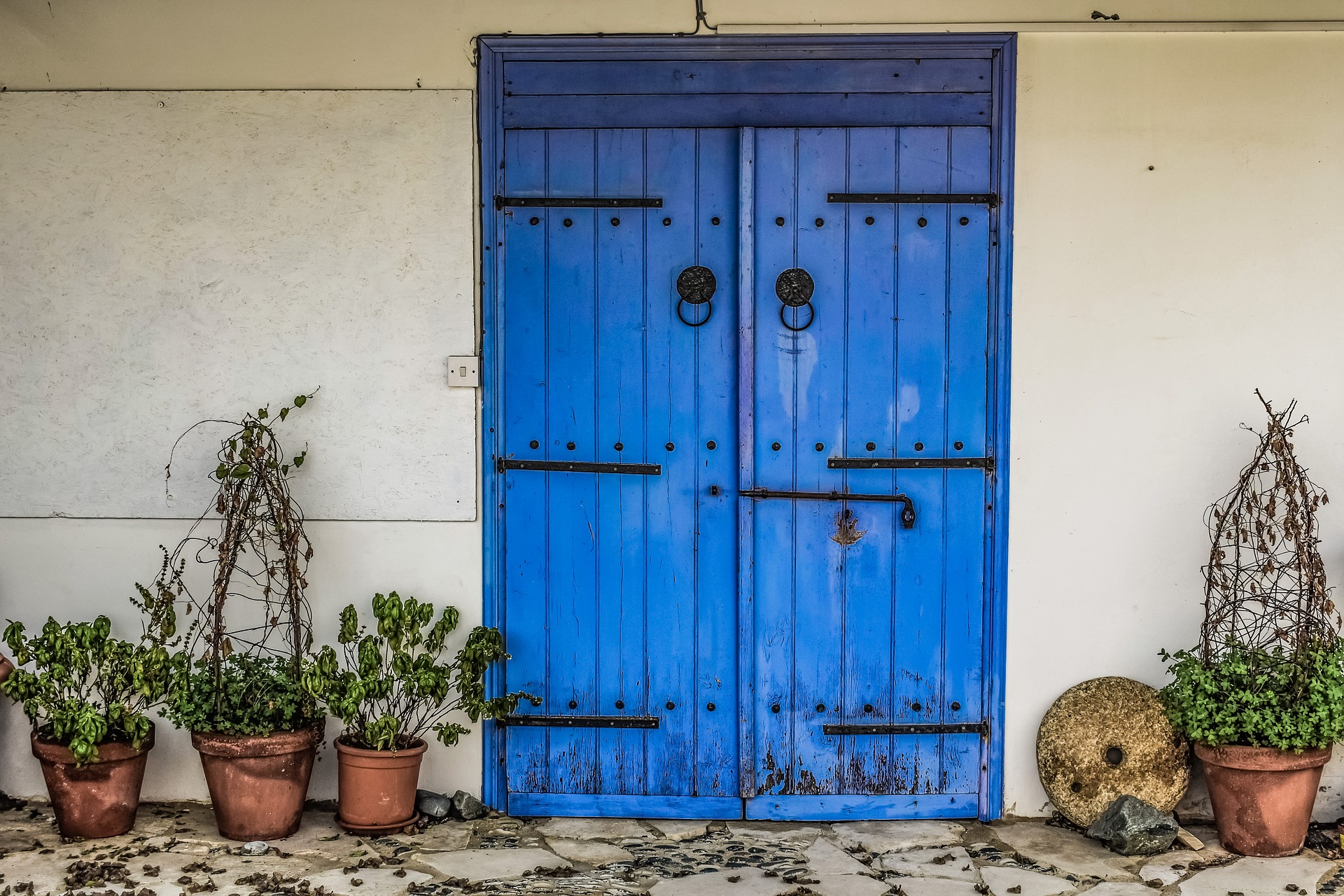 Outdoor living during the spring and summer months is extremely popular. Months of cold, wet winters are followed by glorious spring colors and warm summer days of vivid blue skies. In this post, we thought that now would be the best time to share some pretty garden trends for 2018.
Wabi-Sabi
Leisure time should be just that: relaxing and rejuvenating. So why labor relentlessly to create and maintain a perfect landscape? Wabi-sabi, is the Japanese art of accepting transience and imperfect beauty. Relax and appreciate nature as it is, with humble imperfections, weeds and all. Recognize (and tell others) that dandelions and clover in untreated lawns are not blights. They are status symbols for ecological horticulture. Consider natural grasses and groundcovers as low-maintenance substitutes for sod. Opt for perennials instead of annuals, let flowers go to seed and give nature license to evolve on her own.
Reclaiming Small Outside Spaces
For many of us these days, space is at a premium and with house prices continually on the rise, more and more people are living in apartment blocks or tiny lots. Garden designers are determined to make even the smallest of spaces useful and attractive, and manufacturers have taken notice. Look for a better choice in planters that slot onto balcony rails. New models will have coverings for protecting plants from cold temperatures so that you can even grow seeds and vegetables on your balcony alongside your flowers.
Self-watering wall planter systems have been improved for 2018 and the hanging macramé plant holder is having a bit of a revival. Add a small patio heater and you have an outside space you can enjoy all year round with minimal effort.
Purple Passion
Pantone's Ultra Violet is the color of the year. Maybe that's why you find purple flowers in this year's plant varieties and garden design. It's easy to incorporate this color in the garden as there are many flowers and shrubs with this beautiful color. However, there are also several edible purple plants that you can grow. Purple vegetables are not only interesting and pretty, their unique color denote anthocyanins which are very beneficial to your health.
Re-Wilding
This is a style that keeps popping up time and again. However, 2018 has taken the re-wilding trend up another notch. It is still all about working with nature, growing wildflowers and supporting our pollinating insects. Re-wilding means adjusting plant selections to better support local wildlife and growing both seed-producing and berry-bearing plants. However, now it is also about using 'green' gardening products, natural solutions to bug and slug killers instead of chemicals and insecticides and using peat-free products.
Alfresco Living
Outdoor entertaining and kitchen areas are tipped to be a key trend for Spring/Summer 2018. We are not talking about a little nook corner just off the kitchen. Alfresco dining spaces are being pushed out into the garden itself and made into a major feature. These dedicated outdoor dining areas are surrounded by in-ground and container plants for that lush feeling. Special flooring, comfy furniture and mood lighting turn it into a little haven. Complete the trend with a sunken fire pit, barbecue or pizza oven and you might never want to leave.
Lighting The Way
Adding lighting to your garden is not a new thing. However, in this age of renewable energy, garden lighting companies are turning away from the more traditional lighting solutions we have seen in the past. The advances in solar energy capture, means that we can light up our gardens in a variety of fun, affordable and better ways. No more changing batteries or wiring up the garden with electricity.
The wide range of lighting methods allows you to create whatever ambience you want. Simple stand-alone lights can mark pathways, either discreetly embedded into the path edges or standing loud and proud along the side. Multi-colored fairy lights can be tangled among the overhead branches of a tree creating dazzling shapes and textures. Solar Mason jars can be hung from above or used as table lighting. Festoon lights can create an ambient glow around any outdoor space creating romantic nooks.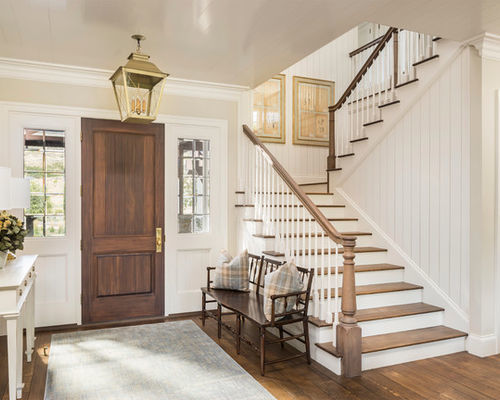 With a side entrance to your home, you can be a little more forgiving when it comes to messes. But with a front-door entry, through which you and your guests get a first impression of your home, you've got to be a little more on top of your style and storage game. The following are some of the most popular front-entry photos recently, as measured by the number of people who saved them to their Houzz ideabooks from January through March. Let us know which will inspire your next project.
Entryway 1: Jackson and LeRoy, original photo on Houzz
6. A classic wooden bench offers a spot to take off and put on shoes in this farmhouse-style entryway in Utah.
Related: Wipe Your Shoes on a Durable Outdoor Rug
Entryway 2: Nicole Benveniste Interior Design, original photo on Houzz
5. Benjamin Moore's Plaster of Paris paint on the walls sets the soothing tone for this spacious San Francisco entry. A large painting featuring pale swaths of color hangs over a few well-chosen accessories atop a weathered wood table, starting this home off on the right foot.
Entryway 3: Brian Paquette Interiors, original photo on Houzz
4. Here, a burl-wood-type table and vibrant abstract art create movement and excitement.
Related: Flower Vases for the Entryway
Entryway 4: Tim Barber Ltd Architecture, original photo on Houzz
3. A rich wood built-in helps organize this Los Angeles entry. A frosted, ribbed glass window obscures the view into the living room.
Entryway 5: NEST Interior Design Group, original photo on Houzz
2. An eclectic mix of art and accessories beckons guests into this Houston home. A table offers a spot for keys and wallets, while wire baskets below can handle shoes and bags.
Entryway 6: Fluidesign Studio, original photo on Houzz
1. Creamy shiplap walls, rich wood floors and a wood console table establish a refreshing air in this Minneapolis home.
By Mitchell Parker, Houzz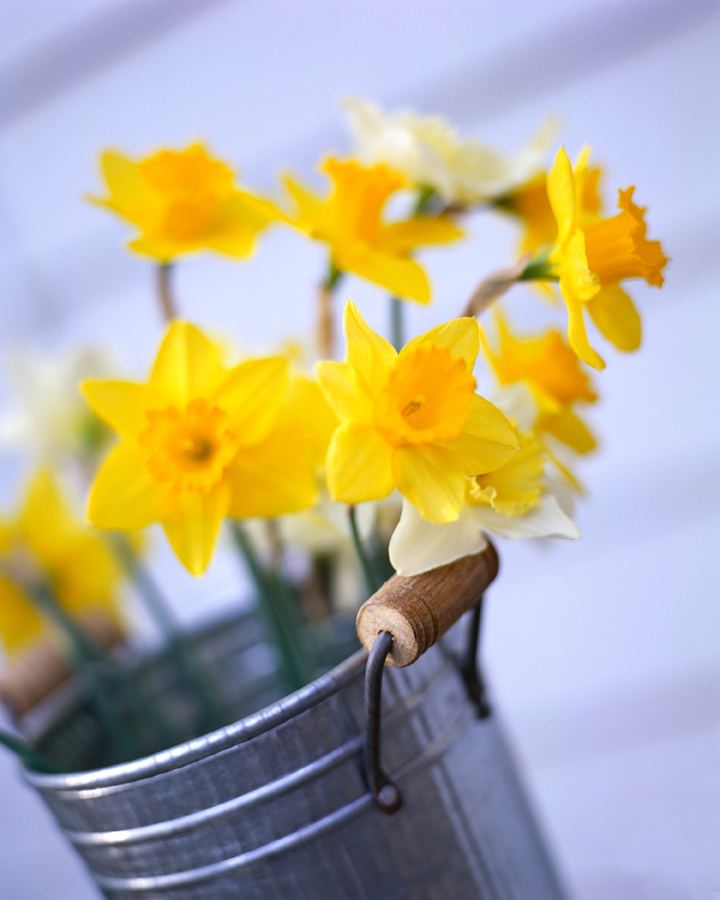 Our bulbs went full bloom at my house a few weeks ago, which prompted the awakening of spring fever: mostly the urge to air out the house and get rid of clutter (again, didn't we just do this?). In my desire to purge, I have been trying to find the best ways to get rid of things; ­to sell some items in order to reinvest in updated accessories, to support local charities, and just get rid of the junk in the most environmentally-friendly way possible. I am not as methodical as I'd like to be, but I am already seeing a difference with the reduced clutter. Here are some of my tips and favorite resources:
Office
Are you a piler or a stasher? We create stacks in our household, which we have to go through weekly, then move to our respective offices, where they wait (indeterminate lengths of time) to get filed. One of my first steps in clearing out the junk was to deal with the piles of paper. I shredded anything that should be shredded and recycled and filed the rest. If you are supremely organized, I suggest taking this time to note what bills you actually get paper invoices for, and move towards electronic billing.  Also, if you haven't already, take a moment to stop your junk mail, saving yourself a step in the filing process and reducing some paper use.
I finally went through the stack of magazines piling up next to the bed, tearing out any recipes, articles and ideas I wanted to reference later, and throwing the rest away.  If you are looking for an electronic alternative to the magazine clutter, read your magazines online and save your favorite articles with a social bookmarking tool such as delicious.com to easily search your saved files with your own key words.
If there is a bookcase in our house, it will be filled so, instead of investing in ANOTHER bookshelf, I decided to make space for all the books I will likely buy this year by getting rid of books I probably won't read. We will be reselling some books to amazon.com while others will either go to the local used bookstore for store credit or be donated to a local charity.
You can also gain a lot of space by going through your media. If you still have DVDs and CDs, inventory them and decide if you can move to a digital archive. It may take some time, but downloading and backing up your media could make you more organized in the long run and eliminate unnecessary clutter. Get rid of the disks once these have been backed up, reclaiming that shelf space.
As more and more of our lives are kept in digital files, it is important to take precautions to protect our files as well as the hardware that stores them. If you store important documents, family photos, media, or other items on your hard drive, make sure you have a backup plan. Learn more about digital storage options so if anything happens to your hardware you don't lose everything.
Garage/ Basement
Whenever I go to the hardware store, I must suffer from temporary memory loss; what else would explain the multiples we acquire? This year we are doing an audit. If we have enough stuff to justify it, we will do a garage sale, but most likely we will sell what we can on craigslist or eBay and give away the rest on freecycle.org. These are all great options for ridding yourself of unwanted, outdated and duplicate items. We also have a pile of electronics to get rid of: an old microwave, tv, toaster oven, printers, juicer, etc. We don't want to dump these if they can be recycled. We are looking into e-cycle options in our area, including local Windermere offices holding e-cycle events regularly, which also benefit the Foundation.
The same rules apply to our excess storage.
As you de-clutter and reorganize, make updates to your home inventory list. Spring is a great time to make sure your list of household items is up-to-date for insurance purposes. It is also a good time to check on your major appliances to determine if your furnace/water tank/septic or other major systems need to be serviced.
Closets
As the seasons change, it is a good idea to go through your clothes in order to renew and refresh your wardrobe. If you have items that can be updated with a few alterations, make a plan to spend some time with your tailor. Otherwise, look critically at the clothes you have. If you didn't wear it in the last year and it cannot be altered to work with the rest of your wardrobe, consider donating it to Goodwill or your preferred charity. Throw any soiled or damaged clothes away.  Spring is also a great time to get rid of any old linens and towels that have seen better days.
Furniture
You will likely be surprised by how light your load is once you have really gotten into the de-cluttering process. If you have furniture you don't use or that doesn't fit with your décor, consider your options. You may be able to repurpose your furniturefor more efficient use, such as a console table as a landing strip next to the door, an armoire for playroom storage, or even old doors as a headboard. Or you may breathe new life into your furniture by painting or re-staining. If you can't repurpose, why not recycle? You can donate your furniture, sell it on craigslist or give it away on freecycle.org. Getting rid of excess furniture can revitalize a room almost as much as buying new furniture.
Spring Forward
Once you have cleared the clutter and made way for a fresh perspective, figure out what will help keep the clutter at bay, and add design elements that inspire you. Decorative baskets keep magazines in order; decorative vases with flowers add natural elements help keep the indoors fresh; and new lighting or a new paint color can brighten up a room in an instant. Subtle updates in your rooms can make all the difference once the clutter is gone.
What are your tips for preparing for spring? What are your favorite spring rituals, once the cleaning is done?
For more information on Windermere Evergreen, please contact us here.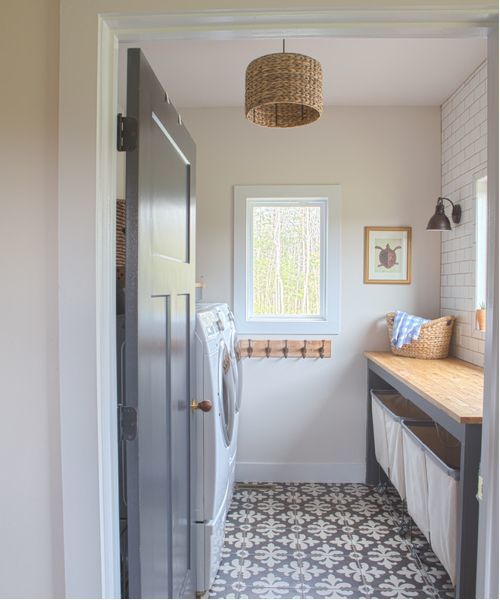 Laundry 1: Sharon Barrett Interiors, original photo on Houzz
Hoping to transform your tired laundry room into a sparkling clean, efficiently working space, but without the major costs of a full remodel? By not changing the layout or adding square feet, you can bring costs down while still making meaningful changes to your space. Use this guide to help you decide what to prioritize and what to put on the back burner, and give your laundry room an update that works with your space — whether your budget is $100 or $10,000.
If your budget is about $100: Clean, declutter and upgrade laundry baskets that have seen better days. It's worth spending a little more for hampers that can stand up to heavy use.
Also think about which features would be most helpful to have, such as hampers on wheels, triple-sorter bins or stackable baskets that can tuck out of the way when you're not using them.
If your budget is about $300: Clean up, get hampers and then give the walls a fresh coat of paint. A cheerful color can make your laundry room feel brand-new without breaking the budget — especially if you're willing to DIY.
If your budget is about $500: Get hampers, fresh paint and then a soft new rug. You'll appreciate the dose of color as much as the softness underfoot. If moisture is a concern (for example, if your laundry room is in the basement), you may want to choose a sturdy indoor-outdoor rug.
If your budget is about $700: Get hampers, fresh paint and a new rug, and then swap out the lighting.
Ample lighting is important when you're trying to check laundry for stains and read labels, so pay attention to the recommended wattage of any light fixture you are considering — anything less than 75 watts may not shed enough light (especially if it's the sole light source in the room).
If your budget is about $1,200: Tackle all the above, and then treat your space to some bonus storage and extras, like an ironing station, a drying rack or open shelves. If your laundry room is small, look for space-saving designs like folding drying racks, retractable clotheslines and wall-mounted ironing boards.
If your budget is about $3,500: What's next? New appliances! A new washer and dryer can work more efficiently than older models, operate more quietly and get your clothes cleaner.
If you're going from top-loading to front-loading machines, consider adding a countertop above to hold supplies and act as a surface for folding. Not in the market for a new set? Give your old machines a thorough cleaning to keep them running well (and smelling fresh).
If your budget is about $5,000: If you have more room in the budget, think about replacing the laundry room sink and faucet. If you're hoping to avoid additional installation costs, choose a new model that is the same size as the old one. If you don't already have a sink in the laundry room, adding one will require more extensive help from a plumber, and costs will be significantly more.
If your budget is about $10,000: So you have the hampers, paint, rug, lighting, storage, appliances and sink. If you still have room in the budget, think about tackling a bigger project like installing a new tile floor or a pet-washing station. Your furry friend may not thank you but sure will look cute sitting in that tub.
For more information on Windermere Evergreen, please contact us here.