This Property at 123 Nova Lane in Pine is whimsical with an artistic flair yet still displays the mountain ambiance. Vaulted ceilings give the house nice volume while plenty of windows and skylights flood the house with abundant light. Wood ceilings and floors give the house warmth and dimension. Living room fireplace is accented with stone and timber mantle. Positioned on a flat two acres in the wonderful neighborhood of Woodside Park, this property is zoned for horses and accommodates the large 1297 SF 8 car detached garage/workshop/studio. Very quiet and private location. 2932 SF, 4 Bedrooms/ 3 Baths. 3 Car Attached garage. Contact John Putt at (720) 201-1332 or Yvette Putt at (303) 882-2245 for your private showing for more information or click the link below for more details.
http://windermereevergreen.com/listing/98645631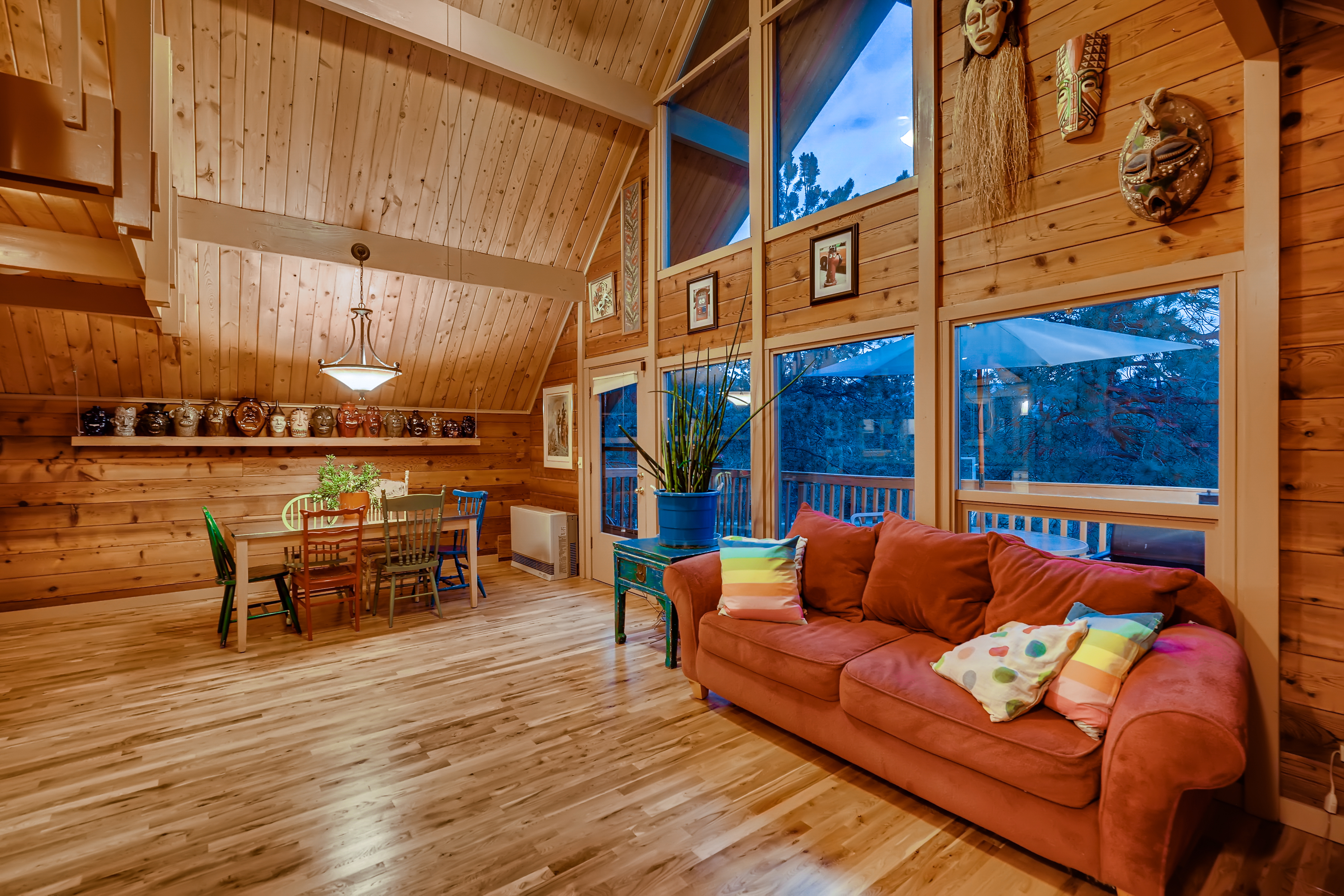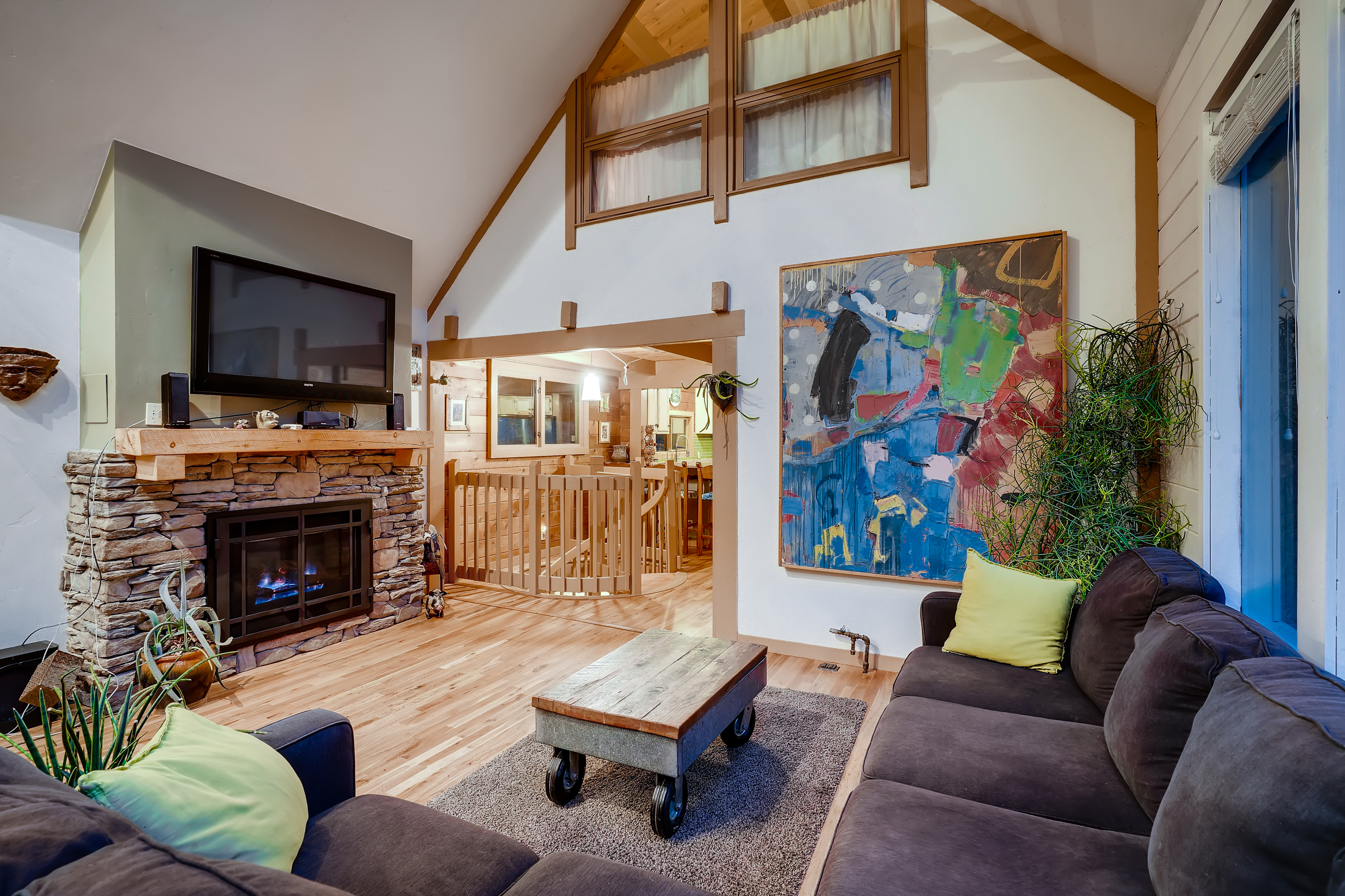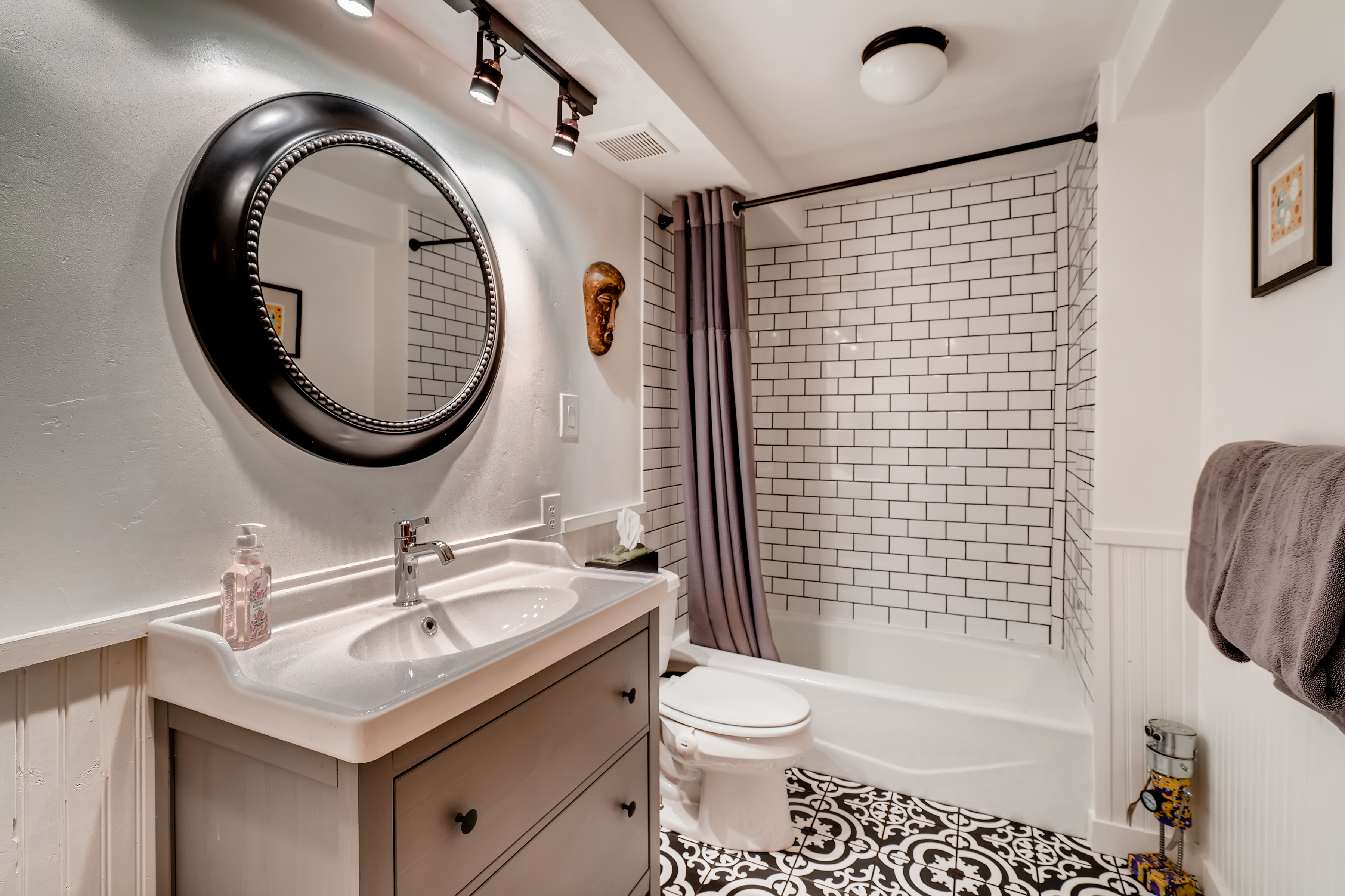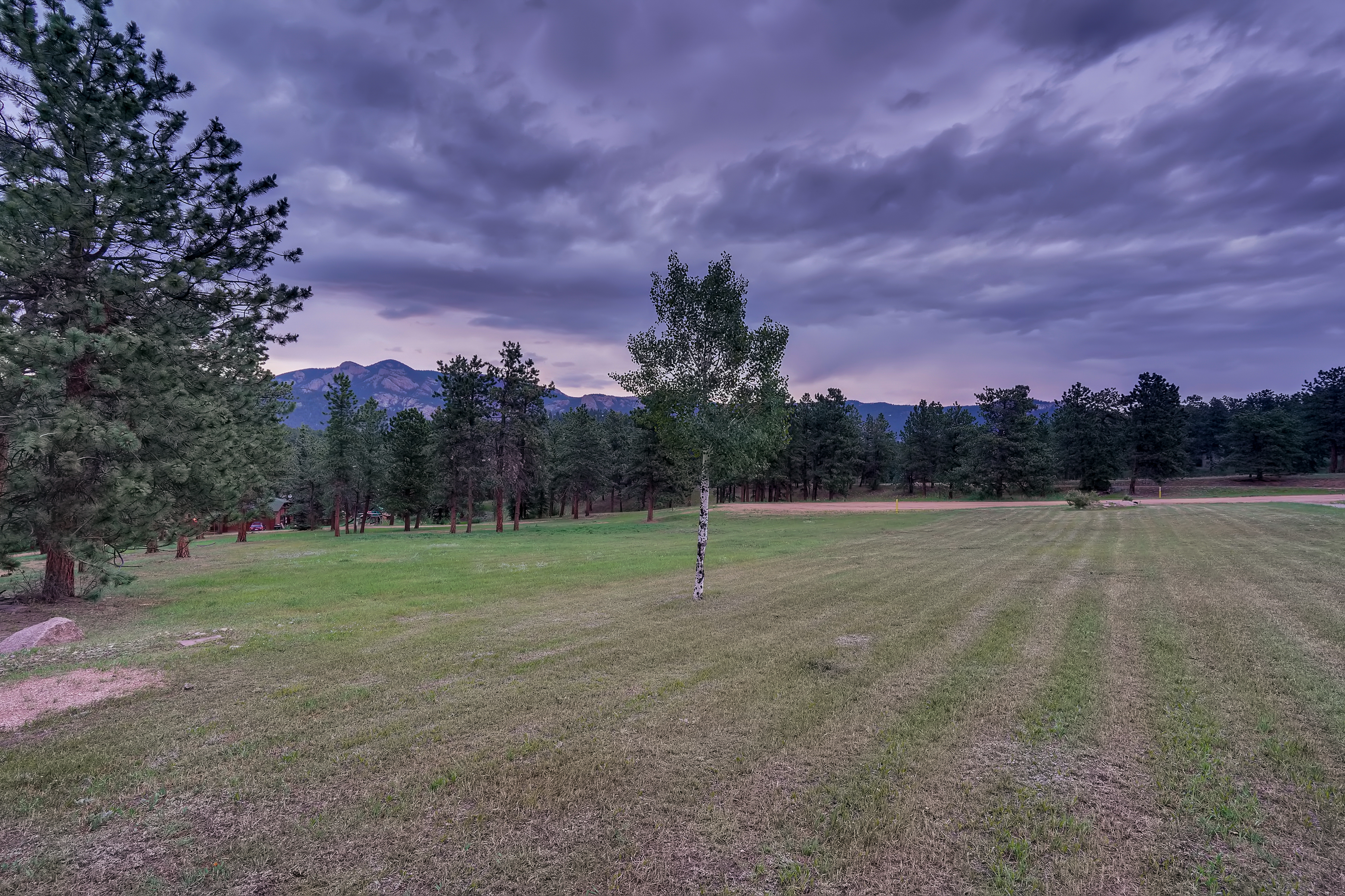 Posted on August 12, 2019 at 7:56 pm
Windermere Evergreen
Posted in
Uncategorized
Tagged

3 bathroom, 3 car attached garage, 4 bedroom, fireplace, horse property, quiet location, Skylights, timber mantle, two acres, Vaulted Ceilings, whimsical, wood ceilings, wood floors, woodside park, zoned for horses
Posted in Architecture by Tara Sharp
Sleek design, open floor plans, and great natural lighting are all appealing characteristics of modern architecture. Over the years, modern design concepts in home building have become more popular, as is the resurgence of interest in modern real estate. More companies, like 360 modern, are specializing in modern properties. Modern homes vary greatly in style; however, they have some unifying qualities that distinguish them from other properties built over the last 60 years. Here are some characteristics often found in modern homes:
Clean geometric lines: The core of modernist values is the simplification of form. Modernist homes have a very 'linear' feel with straight lines and exposed building materials. Furnishings and adornment reflect this value, incorporating vibrant, geometric and abstract designs.
Modern materials: Large windows are abundant in modern architecture, allowing light to fill and expand the interior space, bringing the natural world indoors. Generally all exposed building materials are kept close to their natural state, including exposed wood beams, poured concrete floors or counter tops, stone walls and stainless steel.
Modern homes are well suited for technological and green upgrades, as well including eco-friendly building materials and energy efficient practices. Flat roofs accommodate solar power. Energy efficient appliances work with the aesthetics of modern homes. Modernist landscaping need not require water-thirsty lawns, but instead can reflect local flora.
Post-and-beam structure: One classic element in modern architecture is the exposed wood posts and ceiling beams. This style of building has been around for thousands of years; however, modern homes really emphasize the structure, rather than hiding the bones behind drywall.  In new modern homes the post-and-beam structure can be made out of concrete, iron or other materials. The highly visible horizontal and vertical beams reinforce the clean geometric lines of the space.
Low-pitched gable or shed roof: One of the most differential characteristics of modern homes than more traditional home design is the shape of the roof. Classic modern homes on the west coast generally have a flat or low-pitched roof, highly influenced by architect Joseph Eichler. New urban homes also leverage roof tops for outdoor entertaining space.
Open floor plan:  Modern design strives to "open" the space by eliminating enclosed rooms. For example opening the kitchen and dining room into an open living space, allowing the 'rooms' to flow into one another.
Large windows: Natural light and the incorporation of natural elements are important aspects of modern home design. Large, floor-to-ceiling windows illuminate the open space and highlight the natural landscape. Some new modern homes have adjusted the large windows to open, diminishing the barrier between the indoors and out.
Incorporation of outdoor elements: Frank Lloyd Wright, one of the pioneering modernist architects, incorporated the natural setting into his architecture, most famously with Falling Water. Outdoor elements are incorporated into modern architecture in many ways; through large windows, landscaped terraces, and patios, and through use of natural and organic materials in building including stone walls, and more.
Minimalism: With open and connected modernist spaces, careful curation of furniture, adornments, and household objects is important to preserving the modernist aesthetic. Generally, modernist homes have art and furniture that reflects the clean geometric lines and the natural materials of the architecture, leaving less space for clutter. Minimalist philosophies of few household items that serve both form and function work well within this design and architectural style.
Posted on October 23, 2018 at 7:08 pm
Windermere Evergreen
Posted in

Architecture, Colorado Real Estate, Conifer Real Estate, Evergreen Real Estate, Housing Trends, Kittredge Real Estate, Lakewood Real Estate, Living, Morrison Real Estate, Mountain Living, Pine Real Estate, Uncategorized
Tagged

design, homebuyer, homeowner, real estate, seller
It is the official start to the gardening season! For those who have large outdoor spaces, it is the perfect time of year to make a trip to the home and garden store, work in your gardens,  and plant new growth. For those who live in smaller city quarters and whose outdoor space comfortably holds little more than a potted plant, we are forced to be more creative with our green space.
Decorative plants and nurturing vegetation is something that makes my house a home, even if small city living quarters has forced us to learn to take the outdoors- in and work with what space we have. Indoor plants, flowers, and gardens are a pleasing alternative when you do not have the space or the desire to be outdoors. Adding some green to your home can be decorative, fragrant, and even edible.  Planting and nurturing your growth is a fun do-it-yourself project that can be a whole household activity.
Where to start
How will you grow and what supplies will you need? First decide on your method of growing.
Traditional Potted Plants are a great starting point for the non-gardening types. Potting plants is relatively simple, cost efficient, and spatially low maintenance. Check out these ideas for potting and planting in small spaces.
Vertical Gardens break away from the customary terracotta pot. They are both modern and space saving. In a vertical garden you are able to grow a variety of plants, flowers, herbs, and vegetables. They can be practical and decorative inside or out. Learn more about creating your own vertical garden here.
Hydroponic Systems are a soil-free gardening solution that can involve little to no pesticide use. Green Tree's Hydroponicsreports that the growth rate of a hydroponic plant is 30-50 percent faster than that of a soil plant. Here's what it takes to build your own, however you can also purchase hydroponic systems online.
Terrariums are "making a comeback" according to the New York Times. Terrariums can be uniquely ornamental and perfect for tight spaces that need a hint of green. Check out some samples and get design ideas here.
What growing methods have worked well for you?
What to grow?
That are good to eat …
Herbs: growing edible items can be very rewarding. Herbs are my go-to item to grow inside because they are low maintenance and take up little space. I prefer to pot basil, parsley, chives, thyme, cilantro, and oregano.
Grasses, like wheat grass, are becoming popular to grow indoors and decorate your home with.
Fruits and vegetables tend to take up more space and are more demanding. However tomatoes, peppers, radishes, leaf lettuce, potatoes, and carrots are a few fruits/vegetables that will grow well indoors.
That are good to look at …
Several flowers and house plants will flourish and bloom indoors. I enjoy the fragrance of Gardenia and the appeal of a Boston Fern in a hanging basket. However, using a plant encyclopedia will help you find which plant is right for you and your home.
What do you prefer to grow?
Making it look good?
The great part about bringing your garden inside is that it lets you use vegetation as a decoration. Whether you prefer to arrange flowers, string kokedama, or paint a fun plant pot, your vegetation and the way you display it can have an impact to your overall décor. How do you decorate with your vegetation?
For more information on Windermere Evergreen, please contact us here.