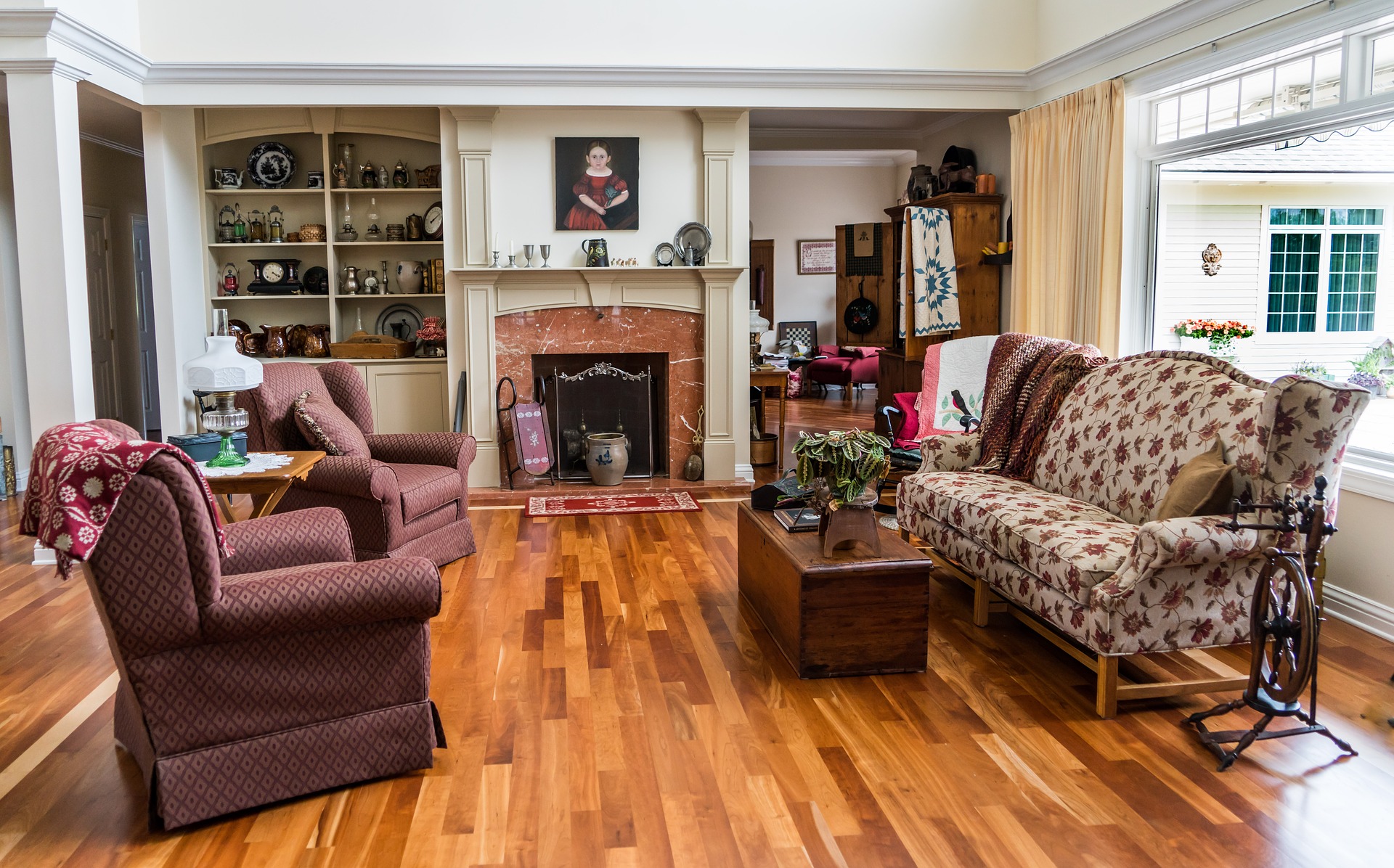 A story of a DIY project… While we were willing to do some major updates to the bathroom, plumbing and electrical, we decided to pick a few areas of our 1940s fixer to do some smaller, mostly cosmetic updates. One of these projects included giving the fireplace a little facelift to bring it into this century.
When the house was built, we believe the fireplace was a simple plaster build-out. At some point, the original owners of the home laid on these tan tiles in a decorative pattern around the fireplace. They may have added the wooden mantel piece, as well. And in the 70s, perhaps they added the black and bronze fireplace cover. Not completely sure as this home was an estate sale (which means the owner either passed away or moved into an assisted living community — and in this case, we know the owner passed away in her 90s in another home).
We were told that there is gas available on the street so at some point, we've love to add a gas insert for a gas fireplace and stove. Rumor has it, Seattle may outlaw burning real wood in fireplaces within the next couple of years. But that gas fireplace update will take more time, money and permits. So for now, we paint.
After the contractors left, we noticed some brown/yellow stains on the plaster facing. My wife, our resident painter, tried to paint over the stains. Even after two or three coats, the marks were still pretty apparent. We waited until we could have our young daughter, out of the house before trying to prime the fireplace with industrial strength primer. The guy at the hardware store even suggested buying a "throw-away" paintbrush for a few bucks because to get this primer off of a normal brush would take more industrial strength cleaner. Two coats of that primer stuff and voila! Stains hidden.
After the primer dried, she painted the tiles (sorry previous owners!) and fireplace face a bright white which instantly modernized the whole room. We contemplated painting the black half circle that's part of the fireplace cover but decided against it, mostly because we had already put our paint supplies away and #tired.
The fireplace has some areas that need some grout repair and one of the tiles is cracked (and has been for God-knows how long) but this was a nice, easy win. When you're doing home renovations, not much feels easy so three cheers for a white fireplace that only required three trips to the hardware store.
For more information on Windermere Evergreen and our team, please contact us here.