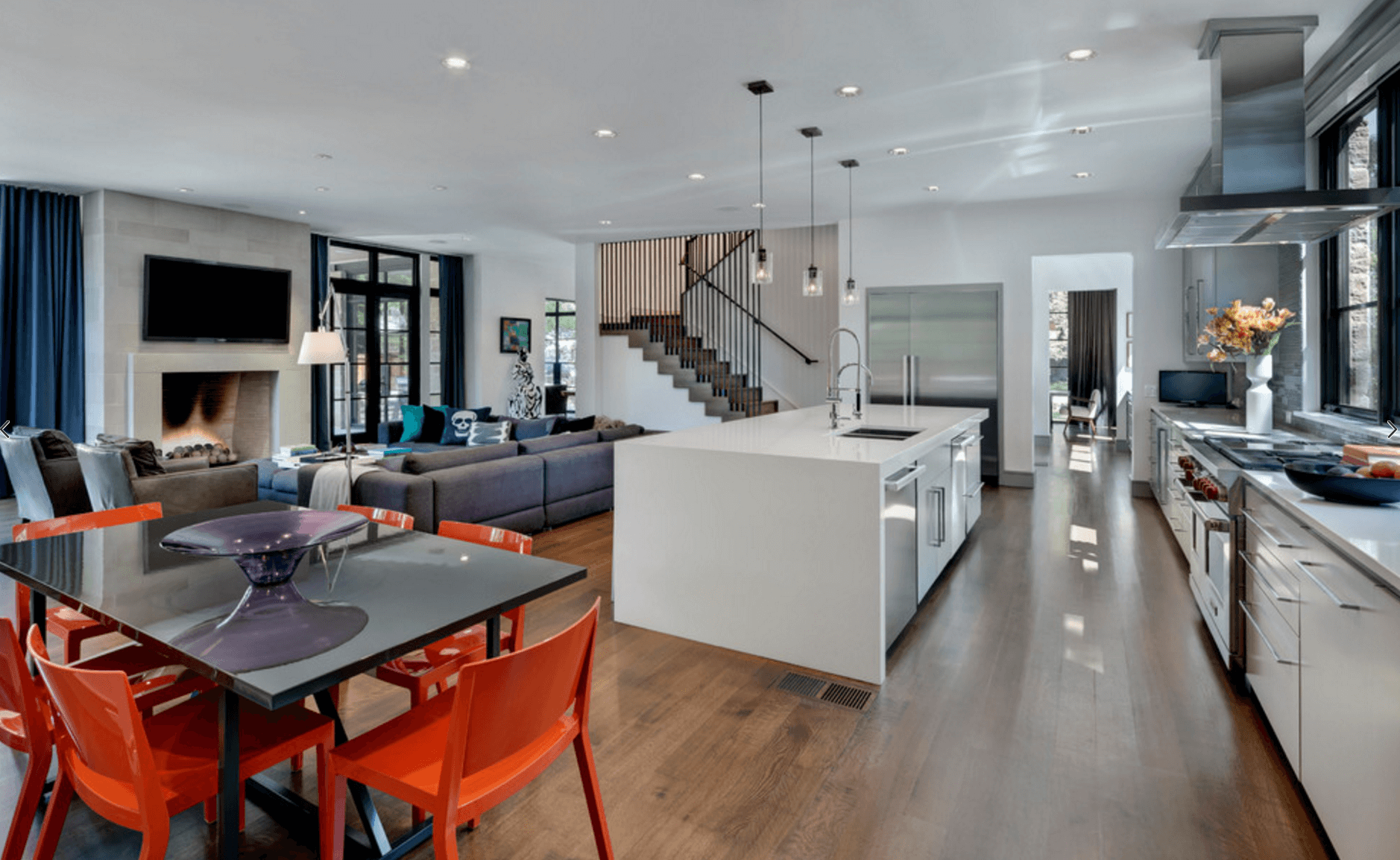 Are you drawn to new construction homes? As a homeowner, do you ever wonder what design trends are most appealing to buyers? Well, at the Windermere Builder Solutions breakfast yesterday, agents from throughout the Seattle area came together to discuss the features and trends that are drawing buyers to new homes.
The highlight of the breakfast was a presentation by the Macadam Floor and Design Center.  Located in Kirkland, Washington, they specialize in providing flooring and interior design materials, as well as installation, design, and project management assistance to the construction industry and other professionals. They walked the group through the five reasons buyers are drawn to new construction homes.
1. Modern features.
2. Customization opportunities.
3. Less maintenance and repairs.
4. Being the first to live in the home.
5. Getting to live in a newly developed neighborhood.
So, what's new in the design trend sphere? Right now it's all about texture and simplifying. Say goodbye to bold, busy styles and trade them in for the natural, classy look with muted tones. Your color pallet should be moving away from the golden beige and heading towards the warm grey (and pastels).
Here are some key trends to follow:
Wallpaper – We know what you're thinking, wallpaper is so 80s, right? Actually, wallpaper today is much more sophisticated and can add texture to highlight walls, powder rooms, or dining rooms. Wherever you decide to put it, make sure it fits the ambiance of the room.
Counter Tops – Whether it's in your kitchen or master bathroom, white is all the rage right now. Here's a tip we picked up: you might love the look of marble, but it's not very practical because it's susceptible to staining, scratching, and etching. Quartz allows for the same chic look that marble has without all the hassle. Want to be über modern? Invest in a waterfall kitchen island where the counter top comes down on both sides to meet the floor.
Architecture Elements – Open concept floor plans are opening up even more if you can believe it. People are shedding their walls and opting for rooms that are defined by posts, adding bigger kitchens and living spaces, and even floating stairs. Some even refer to them as "super rooms" because these spaces are so multi-purpose. This will make your home feel less cramped and fresher. Curl up to a full-height fireplace for added effect.
Tile – Think big. In fact, the bigger the tiles, the better. Format tiles, which are as large as 24 by 48 inches, are a popular choice for bathroom floors, as are wood plank tiles. Subway, glass, and metallic tile looks are also "in" in all styles of homes.
Mud Rooms – These "throw back" multi-use rooms are gaining more and more momentum in modern day homes. Since they serve as a point of entry, you can count on guests seeing them, so "snazzy" is how they should be described rather than "drop and go." There is a high demand for ones that also include a washer/dryer and extra storage.
According to the experts from Macadam Floor and Design Center, when people aren't building their homes from the ground up, they are upgrading. The average amount that people tend to spend on an upgraded room is $20,000 – although that varies greatly depending on the room and budget. Relatively simple things, like adding a wine room in the cellar, a "Wok" kitchen, or a stand-alone bathtub in the master suite are great ways to keep your house up to date. What's next for you?
For more information on Windermere Evergreen contact us here.