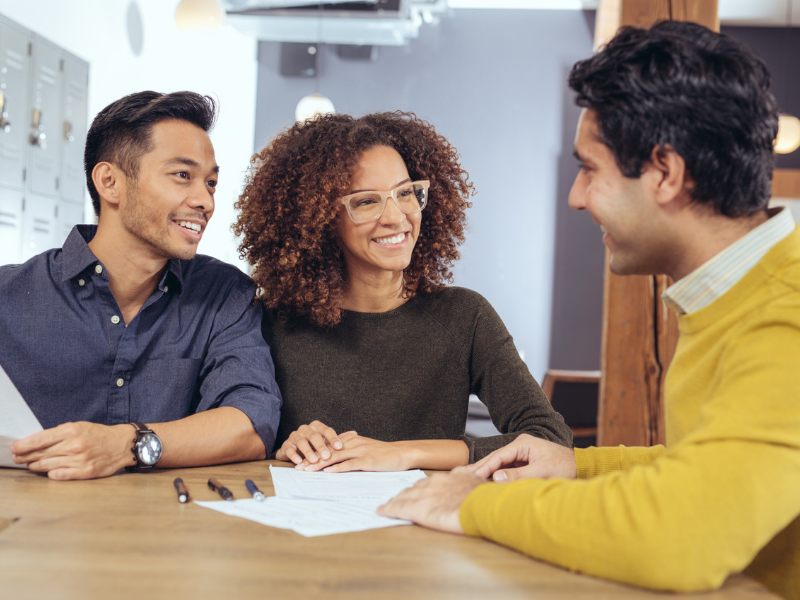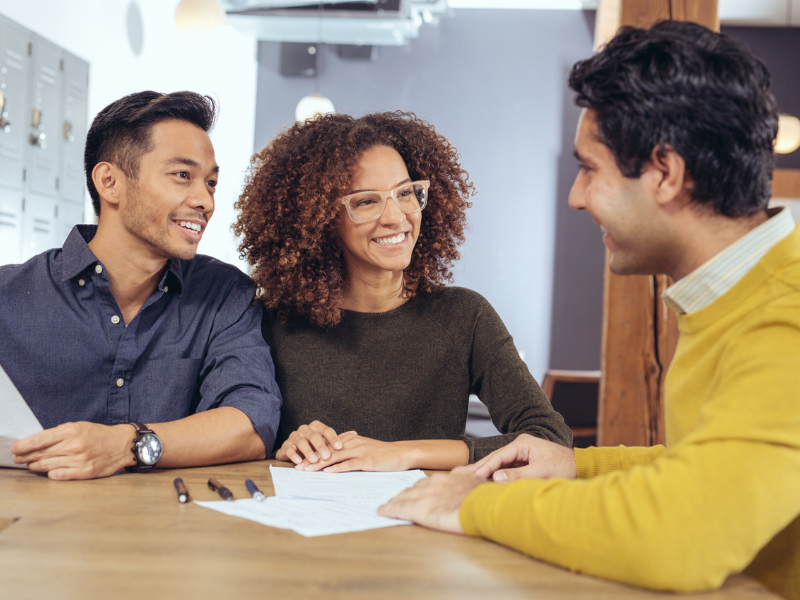 Selling a home is an exciting time for homeowners. Once you and your household have decided that you'll hit the market, it's easy to think solely about the revenue that comes with the sale. However, selling a home comes with its own set of costs. Knowing what these costs are will help you budget throughout the selling process.
Here are 10 most of the most common costs that come with selling a home:
1. Commission fees
Of all the expenses that come with the sale of a home, agent commission fees are usually the largest and for good reason. Real estate agents are professionals, wielding their industry knowledge and local expertise to get the job done and save countless hours of work for the homeowner. The commission is split by the agents representing both buyer and seller, typically totaling between five and six percent of the sale price.
2. Pre-sale home inspection
Pre-sale home inspections are not mandatory, however, if a seller does not conduct one, it could lead to major costs down the road. The inspection allows the seller to find any issues with the home and properly disclose them to the buyer. If the buyer's home inspector finds repairs that need to be made, they can ask the seller for a price reduction or require that they be fixed in order for the sale to go through.
3. Home repairs
There are varying degrees of home repairs that can increase the value of your home. Cosmetic fixes like improving your landscaping will do wonders for your curb appeal. Painting and decluttering help to present the home in the best light for buyers. Larger projects like replacing appliances, roofing, plumbing, and full-scale upgrades are a more significant investment but can increase your home's value.
4. Staging costs
During the selling process, it pays to put effort into the presentation of your home. Staging helps buyers to visualize living in the home. Professional stagers will enhance your home's qualities while minimizing its deficiencies. Their cost will depend on the level of staging your home requires.
5. Utilities
In the interim period between when you move out and the buyers move in, you'll want to continue paying utilities. Without running water, electricity, and heat, your home could be difficult to show to buyers.
6. Remaining mortgage
Another cost of selling your home is the remaining loan balance on your mortgage. If you have been steadily paying your mortgage, your home sale will greatly aid in paying back the remaining amount, if not cover it completely.
7. Escrow fees
In a home sale, there's always the question: Who handles the cash? That's where escrow comes in. It's common for buyers and sellers to split the cost of escrow services. Be mindful of additional costs during escrow such as transfer fees and notary services.
8. Capital gains tax
The capital gains tax is assessed by taking the difference between what you paid for your house and what you sold it for. There are common exclusions for the tax, but there are situations where the exclusions may not apply. For example, if the home was not your primary residence, you could end up paying taxes on the whole gain. Talk to your Windermere agent for more information.
9. Property tax
If your home sale takes place after you've paid taxes for the year, you may get a rebate at closing. In this case, the buyer reimburses the seller for the applicable taxes paid. Otherwise, the seller should pay the prorated share of property tax until the sale closes, placing the money in escrow.
10. Moving costs
Finally, the home sale is final, and you're ready to move. Whether you're moving locally or across the country, moving costs can add up quickly. Moving as many of your items yourself can save money, but for larger, more difficult to transport items, you'll likely need to incur the cost of hiring professional movers to ensure your items arrive at your new home safely.
 These are just some of the costs associated with selling your home. Each home sale is different, and the costs vary accordingly. Knowing what you can expect to spend throughout the selling process will help you budget accordingly.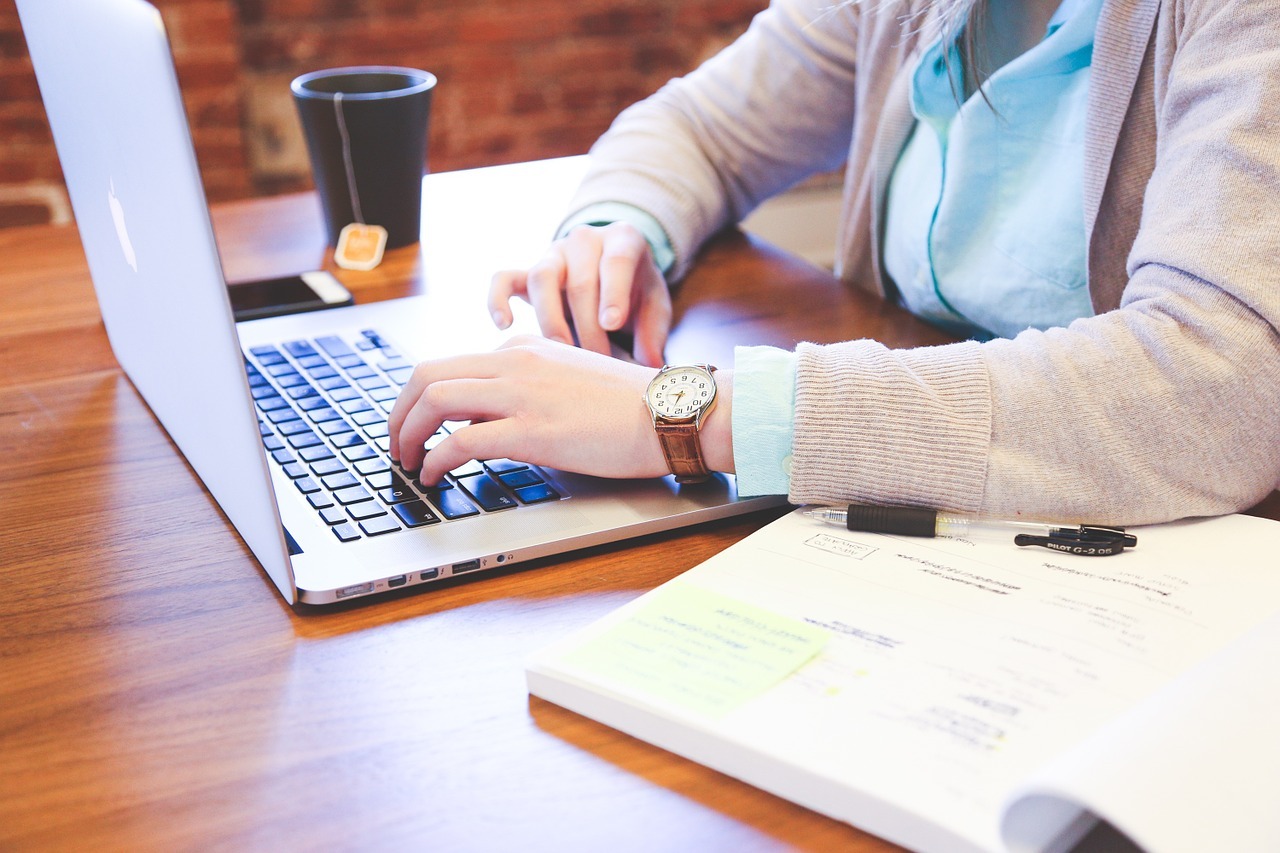 When I was growing up, my family must have moved a dozen times. After the first few moves, we had it down to a science: timed out, scheduled, down to the last box. Despite our best efforts, plans would change, move-out and move-in days would shift, and the experience would stress the entire family out. Despite the stress, we always managed to settle in our new home and sell our old one before the start of school.
With a lot of planning and scheduling, you can minimize the stress of selling your house and moving. Here are some tips:
Plan Ahead
Know when you want to be moved out and into your new home and have a backup plan in case it falls through. Before you sell your home, familiarize yourself with local and state laws about selling a home so you're not caught by surprise if you forget something important.
Lists and schedules are going to be your new best friend through the process. Have a timetable for when you want to sell your house when you have appraisers, realtors, movers, etc. over. Also, keep one for when your things need to be packed and when you need to be moved into the new place. I suggest keeping it on an Excel sheet so you can easily update it as the timeline changes (and it will – stuff happens).
Use Resources
First time selling a house? Check out some great resources on what you need to know. US News has excellent, step-by-step guides on what you need to know to sell. Appraisers and realtors can also be good resources, and since you'll be working with them through the process, be sure to ask them questions or have them point you to resources.
Appraisal
Have your house appraised before you sell so you know your budget for your new home. This will help you look for an affordable home that meets your family's needs. It will also help you maximize the amount you can receive for your old home. You can also learn useful information from an appraisal, such as which repairs need to be made, if any.
Repairs
Does your house need repairs before you move? If so, figure out whether you'll be covering them, or whether your buyers will (this will be a part of price negotiations, so factor it in with your home budget). Will you need to make repairs in your new house, or will that be covered? Either way, make sure you know which repairs need to be made – and either be upfront with buyers about them or make them before you sell.
Prepare to Move
If you're moving to a new town or a new state, you need to prepare more than just a new home. Research doctors and dentists, places to eat, and what to do for fun. If you have school-aged children, look at the local school district or private school options – not only to learn how to enroll your kids, but also to get a feel for the school culture, see what extracurricular activities your kids can do, what standards/learning methods your kids' new school will implement, etc.
Packing
Think: how soon are you moving, what will you need to use before you move, what can get boxed and what needs to stay out?  The sooner you're moving out, the sooner you need to pack, but if you have time, just take a day per weekend to organize a room, pack what you want to take and arrange to donate what you want to get rid of.
Downsizing
Moves are a great time to purge old, unwanted and unused stuff from your home. Sometimes, it's necessary if you're moving into a smaller space. Either way, as you pack each room, think about whether you use what you're packing to take with you. If you do, pack it to go. If not, put it in a separate box to go to your local donations place. You can also call some organizations to have your unwanted things picked up, no hassle.
If You Have Kids
Moving with kids can be extra stressful. Be sure to include them in the process. This is a wonderful opportunity to teach younger children about moving and prepare them for the changes it brings. Older children can help out with responsibilities, like packing their room or researching their new town.
Your New Place
Moving into a new place takes some planning as well. Once you've bought your new home or condo, design at least a basic outline for where your stuff will be set up. Make necessary repairs and decorate (painting, for example) before you unpack. Ideally, you should have some time to do these things before, but if you don't, don't be in a hurry to unpack everything – it can be a hassle to paint if you have all your furniture and bookshelves up!
Staying In Touch and Making New Friends
Finally, moving can mean good-byes with family and/or friends. Social media is a great way to keep in touch with people after you've moved, but distance can still weaken these old relationships. Make some time to call or message your old friends to keep in touch. Pair that work with a concerted effort to meet new people. See what hobbies or groups are in your new area and start there. It doesn't seem like a lot, but it can make your new house a home and make your new town a community you can enjoy.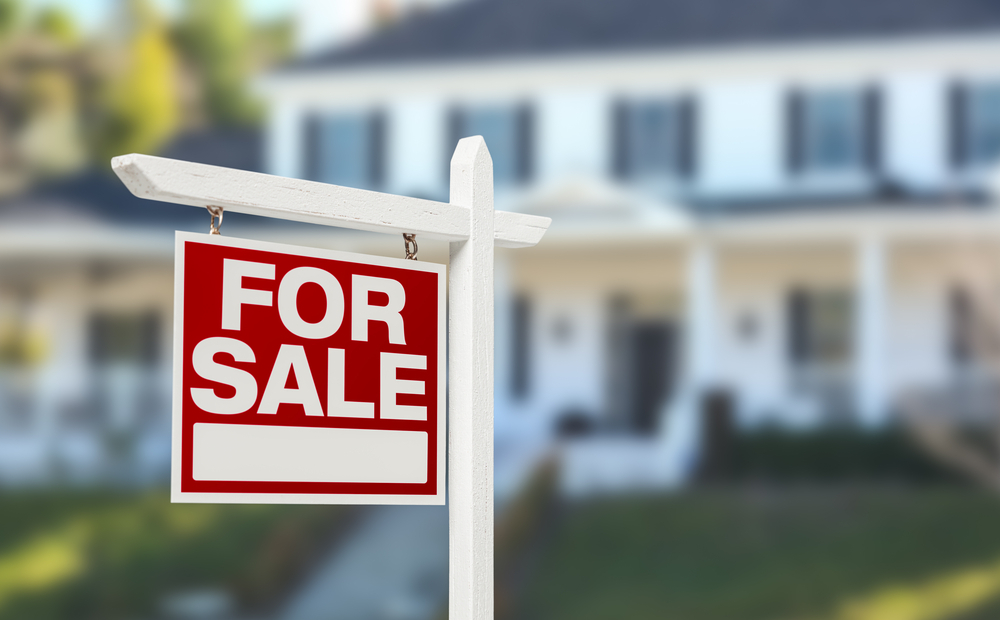 Whether you're starting a family, moving for your job, getting ready to retire or embarking on a new chapter in your life, when your home no longer suits your current situation, it's time to think about selling it. Although this can be a bit complicated, with the help of your agent, you can minimize the hassles, get the best possible price, and shorten the distance between "For Sale" and "Sold".
Price it right
If you want to get the best possible price for your home and minimize the time it stays on market, you need to price it correctly from the beginning. Your agent can give you a clear picture of your particular market and can provide you with a comparative market analysis (CMA). A CMA contains detailed information on comparable homes in your area, including square footage, date built, number of bedrooms, lot size and more. It lists pending sales and houses sold in your area in the past six months, along with their actual sale prices.
By comparing your home to similar homes in your neighborhood and reviewing their list prices and actual selling prices, your agent can help you arrive at a fact-based assessment of your home's market price.
Prepping your house for sale
You want to make a positive first impression when you list your home for sale. Here are some tips on how to enhance your home's best features:
Work on your curb appeal
Some great things to improve your home's curbe appeal are to get rid of moss on your roof, power wash your front walk, porch, deck and patio. Clean up the garden and mow the lawn, trim the hedges, weed the flowerbeds and add spots of color with container plants. Clean all the windows inside and out and repair them if they don't open and close easily.
Refresh, repair and repaint
This goes for interiors and exteriors. If you see peeling paint, add a fresh coat. If it isn't already, consider painting rooms a neutral shade of white or grey. It's also a good idea to make necessary repairs as you don't want to turn off a buyer with a dripping faucet, a broken doorbell, a clogged downspout or a cracked windowpane.
Deep-clean, from floor to ceiling
Clean rugs, drapes and blinds, and steam-clean carpeting. Get rid of any stains or odors. Make sure kitchen appliances, cupboards and counters are spotless and that bathrooms shine.
Declutter and depersonalize
Clean, light-filled, expansive rooms sell houses. So be sure to downsize clutter everywhere in your home, including cupboards, closets and counters. You might also consider storing some furniture or personal items to make rooms look more spacious. Take advantage of views and natural light by keeping drapes and blinds open.
Show your house
After you've taken care of all the repairs and cleaning tasks outlined above, your home is ready for its close-up: an open house. It's actually best for you and your family to leave when potential buyers are present so they can ask your agent questions. But before you go, you might want to:
·         Take your pets with you
·         Open the shades and turn on the lights
·         Light a fire in the gas fireplace
·         Bake cookies or use candles and plug-in's
·         Keep money, valuables and prescription drugs out of sight
Be flexible in negotiating
If you get offers below your asking price, there are a number of strategies you can try in your counteroffer. You could ask for full price and throw in major appliances that were not originally included in the asking price, offer to pay some of the buyer's fees, or pay for the inspection. You could also counter with a lower price and not include the appliances. If you receive multiple offers, you can simply make a full-price counter.
Your agent can suggest other strategies as well and help you negotiate the final price.
If your house doesn't sell or you've received only lowball offers, ask your agent to find out what these prospective buyers are saying about your house. It might reveal something you can consider changing to make your house more appealing in the future or switch up the marketing strategy a bit to better manage expectations.
Breeze through your inspection
When a buyer makes an offer on your home, it's usually contingent on a professional inspection. A standard inspection includes heating and cooling, interior plumbing and electrical systems; the roof, attic and visible insulation; walls, ceilings, floors, windows and doors; and the foundation, basement and visible structure. The inspector will be looking for cracks in cement walls, water stains and wood rot.
You can always opt for having an inspection done prior to putting your house on the market, so you can address any potential problems in advance. Your agent can give you several recommendations for qualified inspectors in your area.
Close with confidence
Whether this is your first time or your tenth, your agent can help guide you though the complex process of selling a home. Moreover, he or she can answer any questions you may have about legal documents, settlement costs and the status of your sale.
Your agent's expertise, resources and extensive network also work for you when you're buying your next house. Even if you're moving out of the area, your agent can refer you to a professional agent in your new community.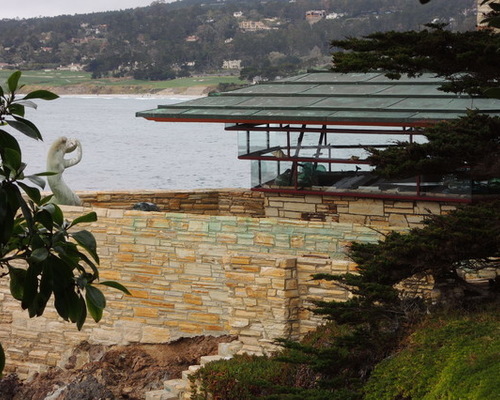 Posted in Houzz.com and Architecture by Houzz.com
Midcentury modern homes were small out of necessity. Money was in short supply after World War II, so architects and builders had to keep houses compact yet functional to stay within homeowners' budgets. At the same time, lifestyles were changing. Smart architects took on a new approach and designed homes with an open feel, which differed greatly from the boxy designs of the previous era.
Related: Why You Should Embrace Your Midcentury Modern Kitchen
Midcentury Modern 1: Flavin Architects, original photo on Houzz
I've been enamored with midcentury modern homes since my childhood in California, where I was privileged to spend time in the intimate houses designed by Frank Lloyd Wright apprentice Mark Mills. Mills was the on-site architect for Wright's famous Walker House, or Cabin on the Rocks, in Carmel, California, pictured. It was during this time that Mills learned an important lesson from Wright: Reject a larger house in favor of a modest home with flowing spaces and no excess.
The following ideas show how midcentury modern homes beautifully make the most of their space in ways that can easily be incorporated in homes today.
Midcentury Modern 2: Wheeler Kearns Architects, original photo on Houzz
1. Open floor plan.
Above all else, the open floor plan is the defining characteristic of midcentury modern homes. Closed-off rooms gave way to flowing spaces that strung one room to the next to form fluid kitchen, living and dining areas.
In a small home, the key to making the open floor plan work is to understand which rooms need privacy, and when. Of course, bedrooms and bathrooms need separation from the main areas of the home, but it's also good to consider other areas that need privacy: for example, a study where a parent can work without interruption while the kids play nearby.
In this lake house by Wheeler Kearns Architects, the common areas are located in a centralized area, while the more private areas are off to the side or tucked away on another level.
Midcentury Modern 3: Balodemas Architects, original photo on Houzz
2. Expanded sightlines.
The tendency of midcentury modern homes to have open floor plans speaks to the elegant details often seen within these houses. Without trying to be too sparse, midcentury designers included functional details in their homes that were as uncomplicated as they were beautiful. Finding the balance between sophistication and openness was in the hands of the architect.
Take, for example, the stairs in midcentury modern homes. In this remodel of a midcentury home by Balodemas Architects, they preserved much of the original stair and design. The riser, or the vertical part that connects the stair treads, was simply left out for a lighter appearance. The stair was no longer in a hall but fully opened up and integrated into a room. Walls were often dispensed with entirely. Instead, partial-height screens inspired by Japanese shoji were used to subtly separate spaces.
Midcentury Modern 4: Steinbomer, Bramwell & Vrazel Architects, original photo on Houzz
3. An instance to avoid "open."
While photographs of midcentury modern homes often feature great walls of glass, what's often not shown, perhaps because they are not as photogenic, are the equally generous opaque walls.
These walls are key to the home's aesthetic success. They provide a protective backing to the composition, since the opaque side of the home often faces the road, as with this house by Steinbomer, Bramwell & Vrazel Architects. Although the back of the house is open, with lots of glass and a sense of ease between inside and out, the street-facing side would never give that away. An opaque wall creates a boundary to the outside world while extending the perceived size of the home. Walls of glass are expensive, so opaque walls are also an economical design move.
Midcentury Modern 5: Flavin Architects, original photo on Houzz
4. Everything in its place.
Thoughtful storage is a another key aspect of what makes a small midcentury home completely livable. Most midcentury modern homes, particularly those on the West Coast, had no basements or attics, so storage closets needed to be located among the main living spaces. In part, the answer was to do more with less by having well-designed storage throughout and daily items close at hand, as in this kitchen. This has to be married to an ethic of keeping only what you need and having periodic yard sales.
Midcentury Modern 6: Koch Architects, Inc. Joanee Koch, original photo on Houzz
5. Display with a purpose.
In a small home with innovative but limited storage, it's important to have display areas for the pieces that don't need to be tucked away in drawers or closets. This was done beautifully in midcentury modern homes by integrating display areas as a means of aiding with the potential conundrum of scarce storage.
This restoration by Koch Architects shows this exact notion at work. Every other step in the stair has an integrated bookshelf. This would make a perfect rotating library with a range of titles easily seen while ascending the stair.
By Colin Flavin, Houzz