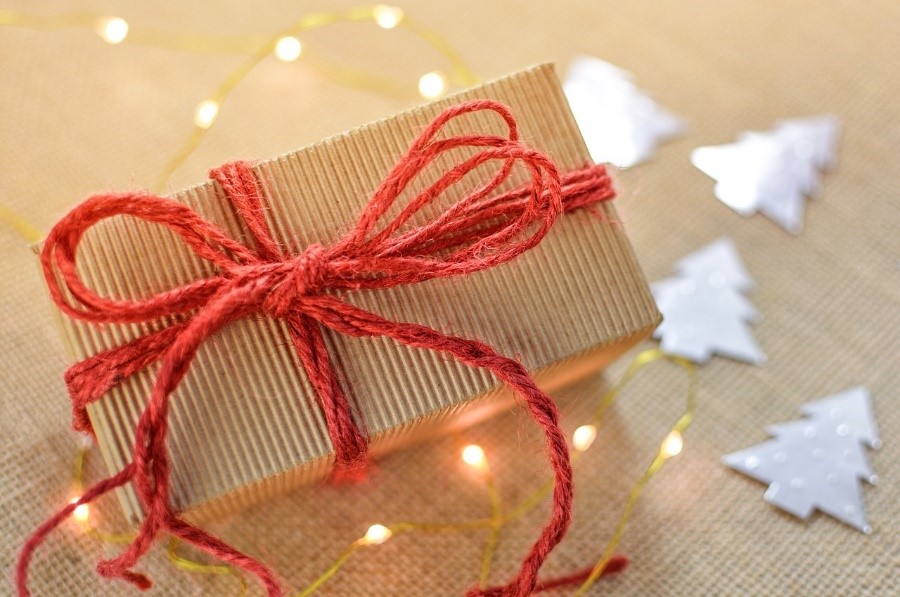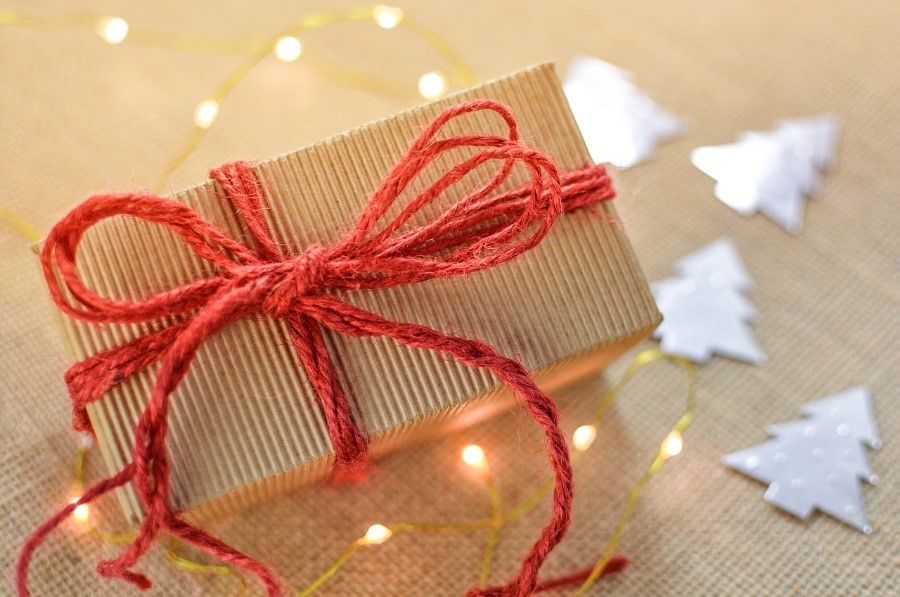 Every holiday gift list has at least one person who is tough to shop for. Wavering between a risky guess at clothing that might not fit and just throwing in the towel and buying a gift card can be frustrating. But there's one thing you can be sure of: everyone on your list probably loves to have their home looking stylish. If you're hoping to score a big win with the pickiest of people of on your list, here are some of our favorite holiday gift ideas for the home.
Inviting Lanterns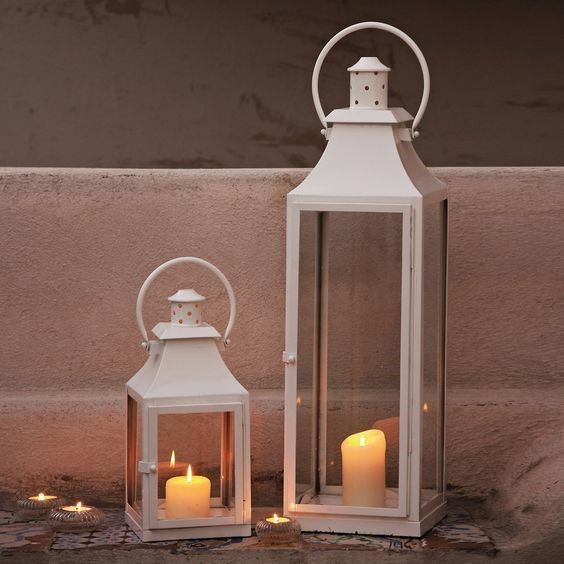 Photo Credit: The White Company via Pinterest
Candles are a time-honored "safe" gift that usually deliver a positive response and are useful in any home. Take that one step further by gifting a stylish lantern to hold those candles. This gift is typically small, simple, and cost-effective, meaning that it's pretty much the perfect gift idea for even the trickiest of people.
International Inspiration
Photo Credit: Uncommon Goods
Maps and globes instill a home with a sense of adventure, and never have there been more décor options for those struck with a bit of wanderlust. One option is an interactive scratch-off map that allows tracking of travel. If wall space is limited, consider a cork globe with push pins that can be used to mark travel destinations.
Sweet Displays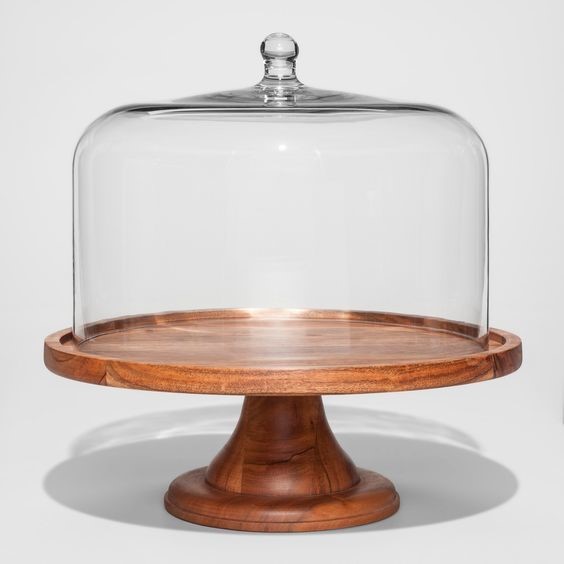 Photo Credit: Target via Pinterest
Everyone has a guilty sugary pleasure of some sort, so why not encourage those desserts to be showcased with pride? A dessert display isn't necessarily something you'd buy for yourself, but it's a gift that is almost guaranteed to please. Glass is classic, but marble or wood-based displays can blend easily into just about any kitchen design while adding a little extra touch of style.
Keep It Simple, Keep It Smart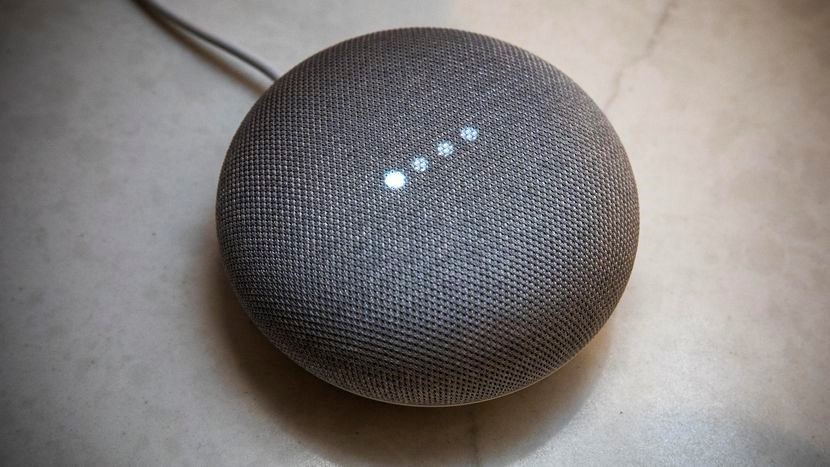 Photo Credit: CNet.com
If all else fails, you can be assured that everyone on your list this holiday season loves music, podcasts, audiobooks, or some other audio form of media. Thanks to the increasing prevalence and affordability of smart speakers, giving a versatile, high-tech gift has never been easier. For under $30 you can now choose between several options, including the Amazon Echo Dot and Google Home Mini.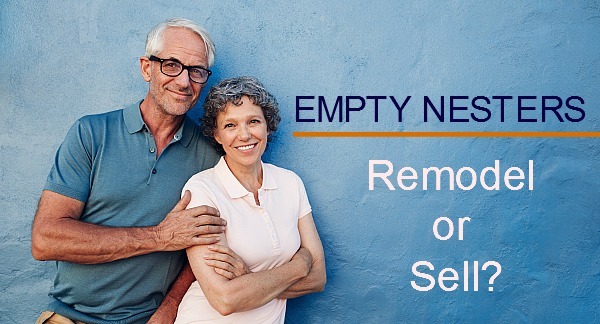 Your kids have moved out and now you're living in a big house with way more space than you need. You have two choices – remodel your existing home or move. Here are some things to consider about each option.
Choice No. 1: Remodel your existing home to better fit your current needs.
Remodeling gives you lots of options, but some choices can reduce the value of your home. You can combine two bedrooms into a master suite or change another bedroom into a spa area. But reducing the number of bedrooms can dramatically decrease the value of your house when you go to sell, making it much less desirable to a typical buyer with a family.
The ROI on remodeling is generally poor. You should remodel because it's something that makes your home more appealing for you, not because you want to increase the value of your home. According to a recent study, on average you'll recoup just 64 percent of a remodeling project's investment when you go to sell.
Remodeling is stressful. Living in a construction zone is no fun, and an extensive remodel may mean that you have to move out of your home for a while. Staying on budget is also challenging. Remodels often end up taking much more time and much more money than homeowners expect.
Choice No. 2: Sell your existing home and buy your empty nest dream home.
You can downsize to a single-level residence and upsize your lifestyle. Many people planning for their later years prefer a home that is all on one level and has less square footage. But downsizing doesn't mean scrimping. You may be able to funnel the proceeds of the sale of your existing home into a great view or high-end amenities.
A "lock-and-leave" home offers more freedom. As your time becomes more flexible, you may want to travel more. Or maybe you'd like to spend winters in a sunnier climate. You may want to trade your existing home for the security and low maintenance of condominium living.
There has never been a better time to sell. Our area is one of the top in the country for sellers to get the greatest return on investment. Real estate is cyclical, so the current boom is bound to moderate at some point. If you're thinking about selling, take advantage of this strong seller's market and do it now.
Bottom Line
If your current home no longer works for you, consider looking at homes that would meet your lifestyle needs before taking on the cost and hassle of remodeling. Get in touch with a Windermere Real Estate broker to discuss the best option for you.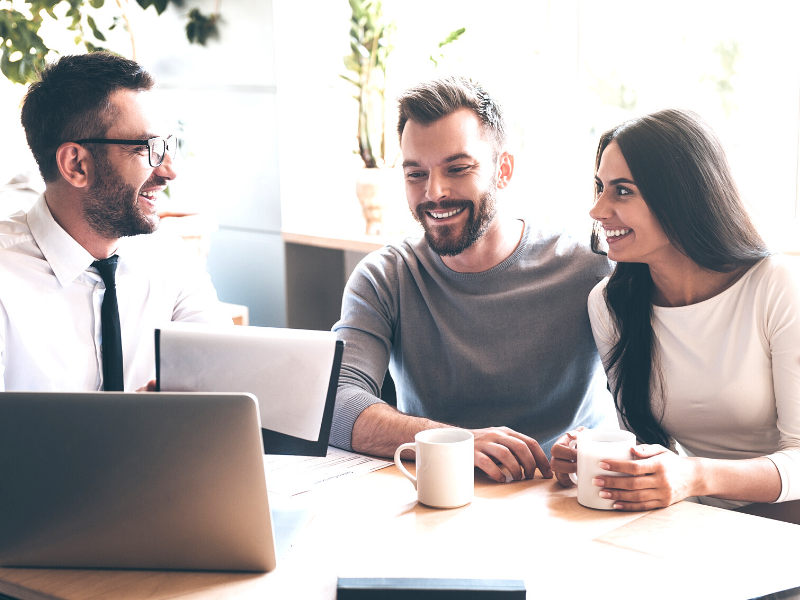 Whether you're a first-time homebuyer or you currently own and are looking for a new home, the ideas below will help you better navigate that all-important first step: Finding a property that is both appealing and affordable.
The search for a new home always starts out with a lot of excitement. But if you haven't prepared, frustration can soon set in, especially in a competitive real estate market. The biggest mistake is jumping into a search unfocused, just hoping to "see what's available." Instead, we recommend you first take some time to work through the four steps below.
Step 1: Talk to your agent
Even if you're just thinking about buying or selling a house, start by consulting your real estate agent. An agent can give you an up-to-the-minute summary of the current real estate market, as well as mortgage industry trends. They can also put you in touch with all the best resources and educate you about the next steps, plus much more. If you are interested in finding an experienced agent in your area, we can connect you here.
Step 2: Decide how much home you can afford
It may sound like a drag to start your home search with a boring financial review, but when all is said and done, you'll be glad you did. With so many people competing to buy what is available, it's far more efficient to focus your search on the properties you can afford. A meeting or two with a reputable mortgage agent should tell you everything you need to know.
Step 3: Envision your future
Typically, it takes at least five years for a home purchase to start paying off financially—which means—the better your new home suits you, the longer you'll most likely remain living there.
Thinking of your near future, what life events do you anticipate in the next five or six years? If you're planning to add to the family or change careers, or even rent out a portion of your home to others, share this information with your real estate agent. They will be able to help you evaluate your current and future needs to help find the best home that you can grow into.
Step 4: Visualize your ideal home
When it comes to this step, be realistic. It's easy to get carried away dreaming about all the home features you want. Try listing everything on a piece of paper, then choose the five "must-haves," and the five "really-wants."
For more tips, as well as advice geared specifically to your situation, connect with an experienced Windermere Real Estate agent by clicking here.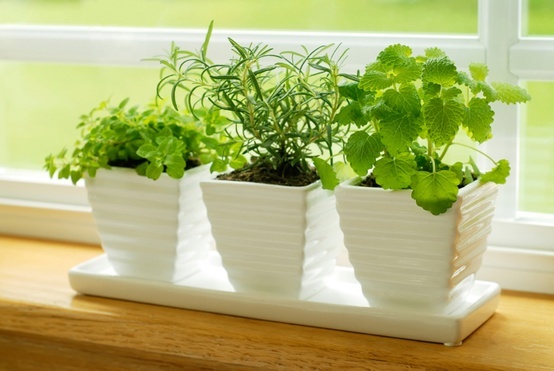 I have a very small backyard, but I still dream of planting a garden with a few fruits and vegetables like tomatoes, kale or strawberries.  I never thought I had enough space for a fruit tree until I recently discovered dwarf fruit trees. Even if you have a large garden area, dwarf fruit trees are a great option as they take much less space.
Dwarf fruit trees:
Come in many types – apples, cherries, lemons, oranges, pears and more
Grow anywhere from 3 to 15 feet tall
Can grow in an 8″ diameter pot or in the ground
Require 8-10 hours of full sun
Usually the variety of fruit is grafted to a type of rootstock that keeps the tree shorter (a rootstock is a type of root that is specifically grown for other plants to be attached to)
Where can you find one?
Your local nursery is the best place to find a dwarf fruit tree.
Glean extra fruit for your local food bank
If you end up with more fruit than you can eat, be sure to find a gleaning organization in your area. These groups can collect the extra fruit throughout a neighborhood and donate the harvest to a local food bank.
For more information on Windermere Evergreen, please contact us here.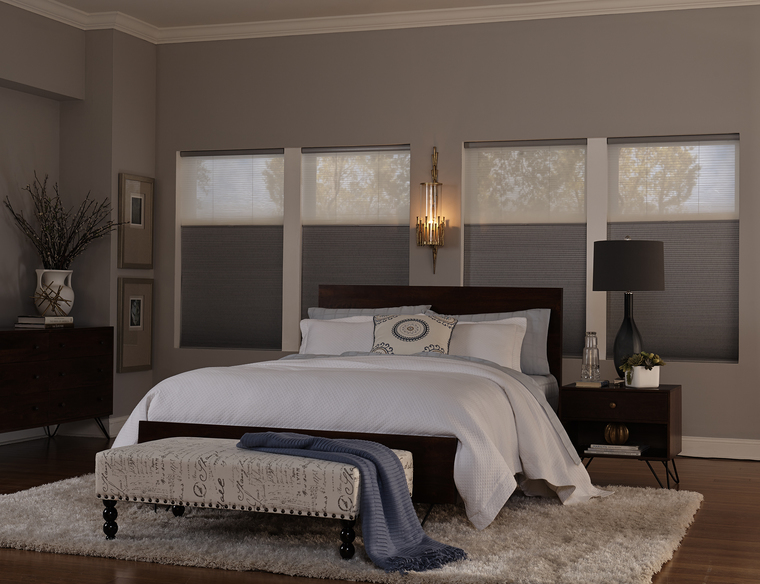 At the end of a long day, your bedroom should be a sanctuary of comfort that welcomes you in. But, as a room that guests rarely see and in which homeowners spend most of their time with their eyes closed, its upkeep frequently gets pushed to the bottom of the to-do list. Thankfully, there are some little design tricks that can make a big difference. Turn your bedroom into a restful retreat when you up its coziness factor with a few of these easy ideas.
Layer textures. Sheepskin rugs, a down comforter, plush pillows and knit blankets can add a softness to the room that will make you want to sink right in. Lift these textures upward, with a canopy, tufted headboard, billowy curtains and hanging textiles (like a weaving) so even the walls and ceiling feel snuggly.
Pick the right paint. Dark, saturated colors make a room feel like it's embracing you, which is ideal for setting a sleepy environment. But if you're nervous to commit to a dark color on the wall, choose a pale dusty blue, sage green or another light natural color for a soothing tone (just steer clear of energetic hues). Have you ever wanted to sleep on a cloud? Go with all-white paint and decor which makes even a basic bedroom feel soft and spa-like.
Personalize it with reminders of the places and things that make you feel at home. Do you have a fondness for flowers? Bring floral patterns in on your textiles. Do you dream of vacation at the lake? Frame a photo of your favorite spot! Photos or paintings of uncluttered natural landscapes—like a sunset reflecting on water or a hammock under the shade of an oak—can rekindle memories of relaxation and are perfect for creating a sense of calm.
Add mood lighting. Soften the light to mimic dusk for an intimate mood with dimmer switches, lamps, lanterns or even string lights. Just make sure you can reach the switch from bed, so you don't have to disturb your peace to get up and turn it off when you're ready to roll over and fall asleep.
Skip metallic finishes. Choose warm natural decor options like wood and fabric instead of cold, manufactured metallics. This goes for everything from your bedroom furniture to window treatments. Faux wood blinds, especially when paired with floating curtains, fit with a cozy aesthetic and let you filter out harsh sunlight and maintain privacy for a truly sheltered slumber.
Bring on the books! Stacks of good reads invite you to snuggle in and get lost in another world. A true retreat is a room with plenty of books that begs you to stay.
Fix up—or fake—a fireplace. If your bed sits hearthside, embrace this romantic accent with styled logs and a decorated mantle. If you don't have such a luxury, create a faux fireplace to add comfort and warmth through your décor: Arrange oversized candles and lanterns safely within a homemade hearth to bring in that cozy fireside feeling without changing the structure of your home.
Keep the room uncluttered. When you want to settle in, a mess distracts you from finding comfort, so minimize the amount of stuff that makes it to your bedroom. Watch your nightstand, which often becomes a catch-all, by making a point to rehome any wandering wares now, and put things away as soon as they enter the room in the future. If you're apt to let laundry pile up, keep it behind the closed doors of your closet so it doesn't crowd your peace.
Create a sense of timelessness. Tuck clocks and electronics away so they're nearby if you need them, but their wires and harsh silhouettes aren't reminding you of life outside your sanctuary. The hush that falls in a room devoid of gadgets will allow you to easily disengage from the stresses of reality.
Rethink your bedding. Add a pillow-top pad to your mattress so it feels like your bed is hugging you when you climb in. Or, bring in a contoured body pillow which actually can hug you! Linen sheets feel luxe compared to cotton and are a simple swap to boost your bower. Many people also swear by skipping the top sheet while dressing their beds, which allows them to burrow directly into a fluffy comforter.
Appeal to your sense of smell. Aromatherapy can have a huge impact on your perception of a space, so find some soothing essential oils or a sweet candle to blanket the room with an ambiance you adore. As soon as you open the door, you'll be eager to plunge into your little oasis.
Nestle into nooks. A window seat, a reading nook or an upholstered seating area are all inviting spaces that can draw you in from the doorway. The more intimate alcoves you can create, the cozier your bedroom will feel!
Flooded with soft lighting, plush textures and other comfy touches, your bedroom environment will envelope you at day's end. And, perhaps even better than the idea of your bedroom refresh itself, is knowing that none of these tips take longer than a weekend to complete! So, slide into your slippers as you settle on which cozy updates you'll select for your new favorite room of the house.
For more information on Windermere Evergreen, please contact us here.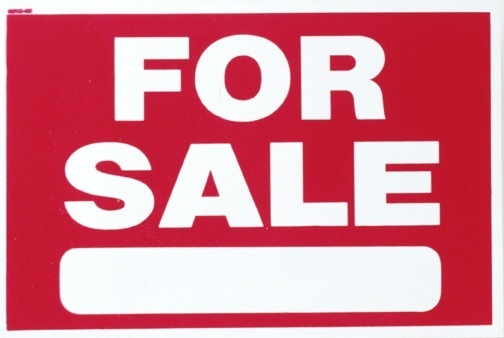 Whether you're starting a family, moving for your job, getting ready to retire or embarking on a new chapter in your life, when your home no longer suits your current situation, it's time to think about selling it. Although this can be a bit complicated, with the help of your agent, you can minimize the hassles, get the best possible price, and shorten the distance between "For Sale" and "Sold".
Price it right
If you want to get the best possible price for your home and minimize the time it stays on market, you need to price it correctly from the beginning. Your agent can give you a clear picture of your particular market and can provide you with a comparative market analysis (CMA). A CMA contains detailed information on comparable homes in your area, including square footage, date built, number of bedrooms, lot size and more. It lists pending sales and houses sold in your area in the past six months, along with their actual sale prices.
By comparing your home to similar homes in your neighborhood and reviewing their list prices and actual selling prices, your agent can help you arrive at a fact-based assessment of your home's market price.
Prepping your house for sale
You want to make a positive first impression when you list your home for sale. Here are some tips on how to enhance your home's best features:
Work on your curb appeal
Get rid of moss on your roof. Power wash your front walk, porch, deck and patio. Mow the lawn, trim the hedges, weed the flowerbeds and add spots of color with container plants. Clean all the windows inside and out and repair them if they don't open and close easily.
Refresh, repair and repaint
This goes for interiors and exteriors. If you see peeling paint, add a fresh coat. If your living room is bright lime green, consider painting it a more neutral shade. Make necessary repairs. You don't want to turn off a buyer with a dripping faucet, a broken doorbell, a clogged downspout or a cracked windowpane.
Deep-clean, from floor to ceiling
Clean rugs, drapes and blinds and steam-clean carpeting. Get rid of any stains or odors. Make sure kitchen appliances, cupboards and counters are spotless and that bathrooms shine.
Declutter and depersonalize
Clean, light-filled, expansive rooms sell houses. So be sure to downsize clutter everywhere in your home, including cupboards, closets and counters. You might also consider storing some furniture or personal items to make rooms look more spacious. Take advantage of views and natural light by keeping drapes and blinds open.
Make an impact on the market
If you want to sell your home, you need to go where the buyers are, and today they're on the Internet. According to the National Association of REALTORS®, in 2012 90 percent of homebuyers used the Internet as an information source, and for 41 percent of homebuyers it was the first step in the home-buying process.
By working with your agent, you can list your home on Windermere.com and other relevant websites. He or she will put together a listing with attractive photos, an appealing description and all the information a potential buyer needs. Your agent will also market your house, which may include advertising, direct mail and open houses.
Show your house
After you've taken care of all the repairs and cleaning tasks outlined above, your home is ready for its close-up: an open house. It's actually best for you and your family to leave when potential buyers are present so they can ask your agent questions. But before you go, you might want to:
·         Take your pets with you
·         Open the shades and turn on the lights
·         Light a fire in the gas fireplace
·         Bake cookies
·         Keep money, valuables and prescription drugs out of sight
Be flexible in negotiating
If you get offers below your asking price, there are a number of strategies you can try in your counteroffer. You could ask for full price and throw in major appliances that were not originally included in the asking price, offer to pay some of the buyer's fees, or pay for the inspection. You could also counter with a lower price and not include the appliances. If you receive multiple offers, you can simply make a full-price counter.
Your agent can suggest other strategies as well and help you negotiate the final price.
If your house doesn't sell or you've received only lowball offers, ask your agent to find out what these prospective buyers are saying about your house. It might reveal something you can consider changing to make your house more appealing in the future.
Breeze through your inspection
When a buyer makes an offer on your home, it's usually contingent on a professional inspection. A standard inspection includes heating and cooling, interior plumbing and electrical systems; the roof, attic and visible insulation; walls, ceilings, floors, windows and doors; and the foundation, basement and visible structure. The inspector will be looking for cracks in cement walls, water stains and wood rot.
You can always opt for having an inspection done prior to putting your house on the market, so you can address any potential problems in advance. Your agent can give you several recommendations for qualified inspectors in your area.
Close with confidence
Whether this is your first time or your tenth, your agent can help guide you though the complex process of selling a home. Moreover, he or she can answer any questions you may have about legal documents, settlement costs and the status of your sale.
Your agent's expertise, resources and extensive network also work for you when you're buying your next house. Even if you're moving out of the area, your agent can refer you to a professional agent in your new community.
For more information on Windermere Evergreen and our agents, please contact us here.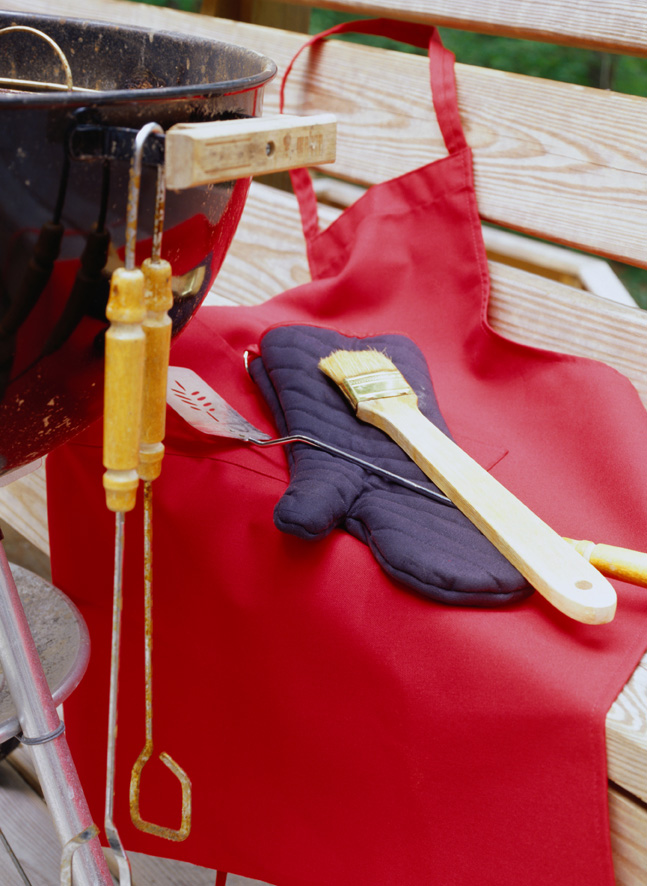 Dust off your grill and get ready, it is the kick-off to barbecue season! Hopefully your summer is on its way to a good start and the weather is cooperating. The 4th of July always feels like the official start to the summer for me (perhaps because Seattle doesn't usually get too sunny and warm until after the holiday). Now that the sun is shining and the air is warm it is time to spend more time outside.
Extending your living space to the outdoors is nice for relaxing and entertaining. Here are some quick ideas to make your backyard patio more comfortable all summer long.
Grounds
Take a look at your surroundings and make some little changes that will make your outdoor time more enjoyable. Some easy updates for your backyard can be functional, like setting your sprinkler on a timer, so technology can water your yard and you can spend more time relaxing. Or find aesthetically pleasing replacements for necessary items like your hose storage. Other improvement can help transform your space into a sanctuary, like planting flowers to attract hummingbirds and butterflies.
Furniture
The best outdoor furniture looks nice, feels comfortable, withstands the elements and is easy to store once the weather turns. You should consider how you plan to use your space: for lounging and reading a book, playing with the kids, entertaining, or all of the above. Treat outdoor spaces as an extension of your living room or dining room. Pick items that reflect your taste and serve your needs. If you grill a lot, extend your kitchen prep outside with tools and a surface ready at a moment's notice. Or find a neat bar cart to have drinks accessible for your parties.
Lighting
Make sure you can enjoy your space after the sun goes down with the right lighting solutions. Candles are nice, but they can be a hazard if someone knocks them over or you forget them after you go indoors. Consider the mood you want to set and what you need to adequately light pathways and stairs. There are many options ranging from homemade to high-end and solarto electric.
Entertaining
Keep your entertaining supplies ready for impromptu gatherings with outdoor furniture that doubles as storage space. That way you don't have to go searching for plastic table wear every time. Same goes with outdoor toys and games; use a closed plastic bin to store croquette sets, inflatable pool mats, and other fun gear. Another fun idea is setting up your own outdoor theater for late night showings and double features.
These are just a few of the ideas I've considered for upgrading an outdoor living space. How do you make the most of your outdoor space during the summer?
For more information on Windermere Evergreen, please contact us here.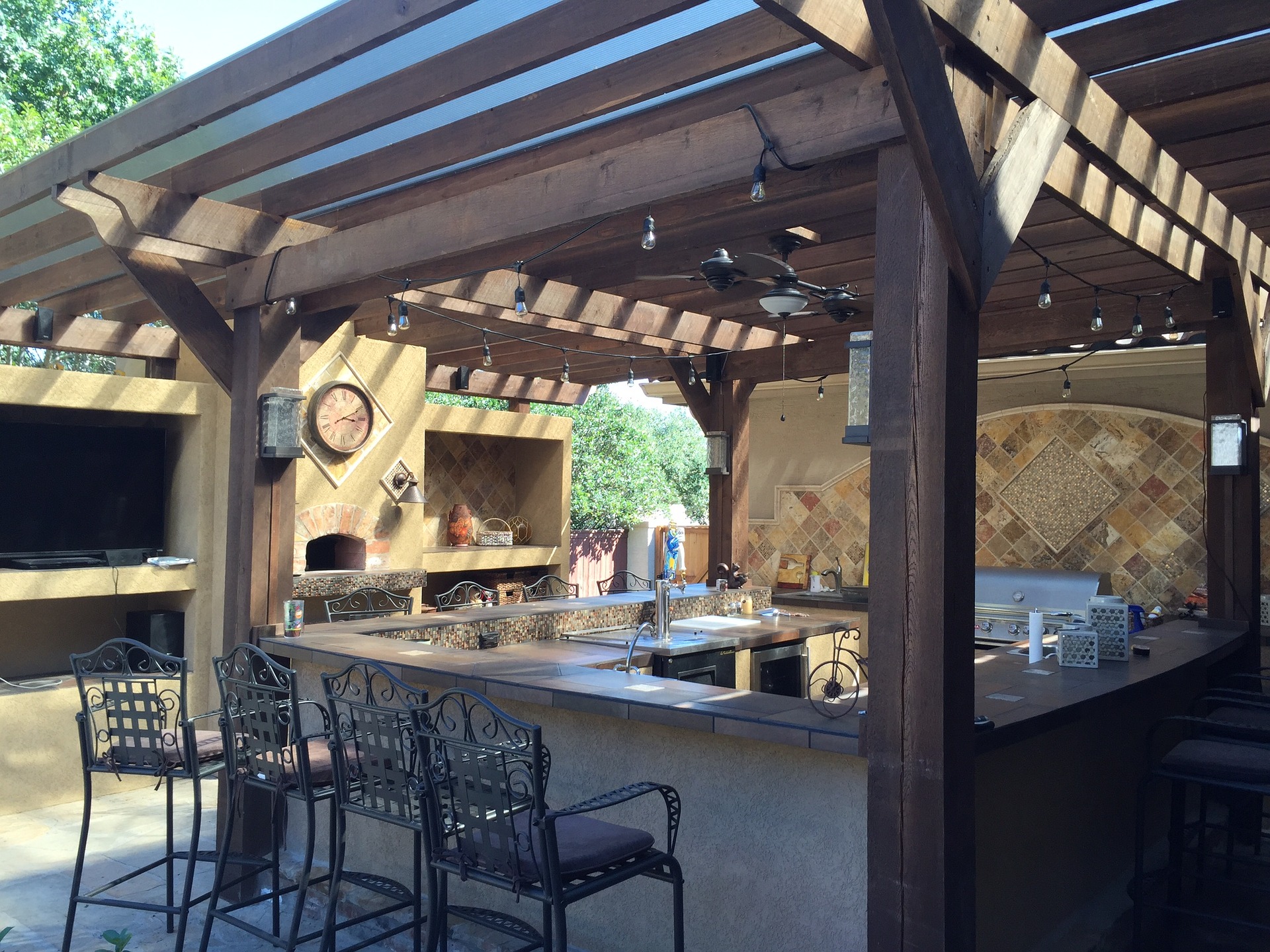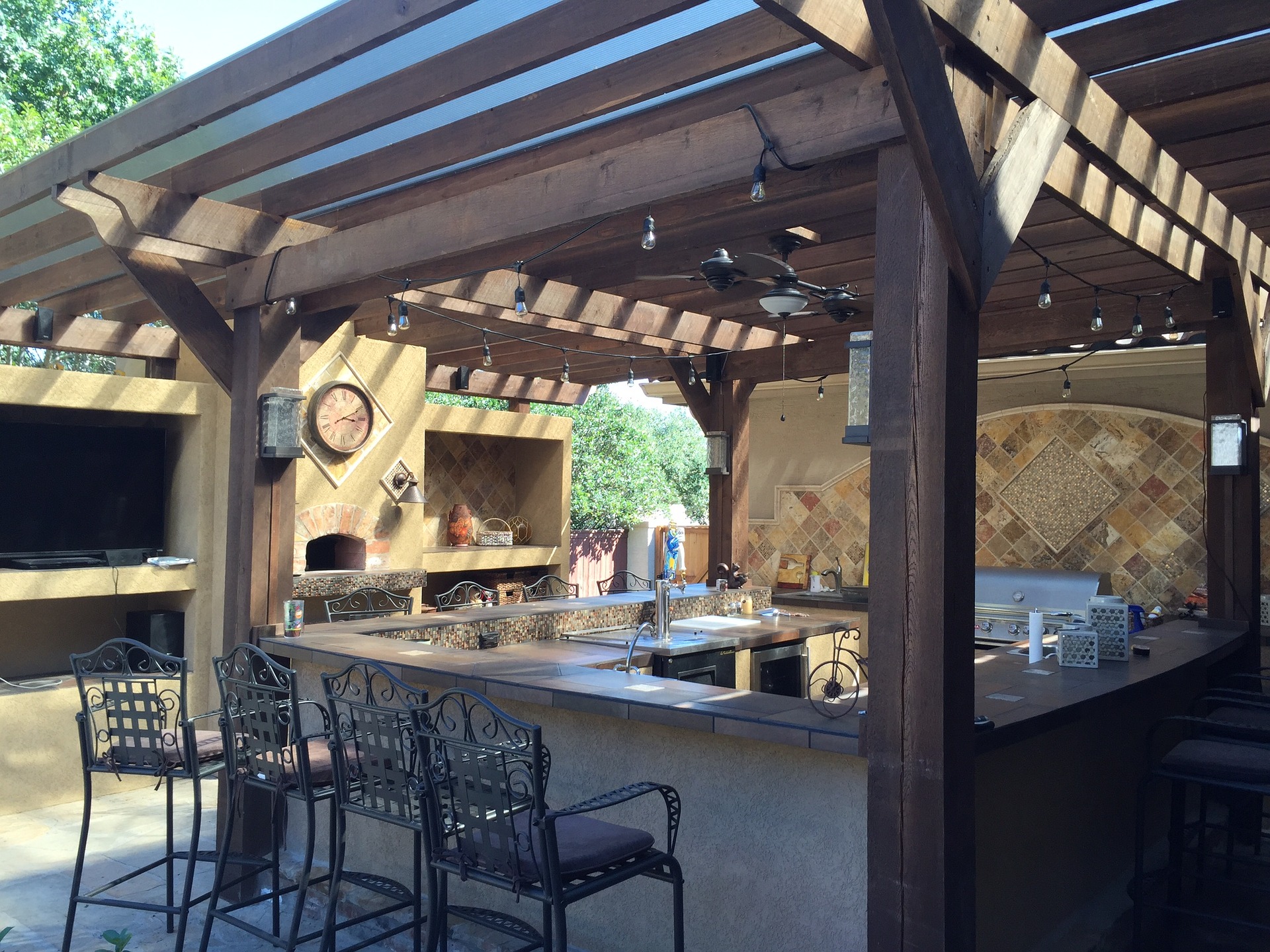 Summer is just around the corner and there is no better way to prepare than indulging in some exciting backyard inspiration. Your outdoor living space can be more than just a place to spend time with family and friends; it can be your sanctuary as well. This year is the time to turn your backyard into your own personal vacation spot.
If you don't have a tub already, consider adding a sunken hot tub into your backyard with a deck of natural stone, tall grasses, and outdoor curtains for privacy.  Include pillar candles and some twinkling lights for ambiance.
If you entertain a lot, a kitchen is the ideal outdoor space for summer entertaining. Bring out your inner Bobby Flay with a cooking station that includes a high-end grill, refrigerator, wine chiller, and elegant washbasin. Round this all out with a concrete counter, bluestone tile floor, and stainless steel.
Nothing says summer like outdoor movies and your own personal drive-in. All you need is a projector to watch your favorite movie, some dangling lights in the trees, blankets, and pillows. You could also watch it from a hanging bench or my personal favorite, a floating bed.
Gardening can go beyond being a relaxing pastime; consider growing your favorite foods and join the "farm to table" movement. In 2012, people spent $1.2 billion more dollars on food gardening than they did flower gardening. An easy way to incorporate this is to use blueberries as foundation plants or other fruits, such as raspberries. If you already have flowers planted, tuck a pepper plant or basil in between your flowers.
A reading nook outdoors is the perfect way to get lost in your favorite book or magazine. You can convert a small shed into a private reading spot, an arbor with a bench surrounded by clematis, or a relaxing hammock. These hideaway spots are what turn your home into a staycation resort.
Is your ideal summer situated by a campfire? Build a fire pit and enjoy s'mores in the comfort of your backyard. Use an old wine barrel, bricks, stones, or a concrete bowl. A lowered fire pit is great if you want to use sand for a beachy atmosphere. On a warm summer night a campfire sets just the right mood for outdoor fun.
Having a water feature in your backyard instantly creates a Zen space.  They can deflect unwanted attention by drowning out unwelcome sounds. Add a fountain, pondless waterfall, or small stream to complete the vibe.  If you want a smaller commitment, a shallow recirculating foundation will also do the trick. All you need is a simple foundation and recirculating pump.
To enhance your space with little to no cost, add dangling vines or twinkling lights as a finishing touch to create your backyard haven. Time is something there never seems to be enough of, but these low-maintenance enhancements will enable you to spend that time in your very own outdoor living space.
For more outdoor living ideas, follow our Pinterest board.
For more information on Windermere Evergreen, please contact us here.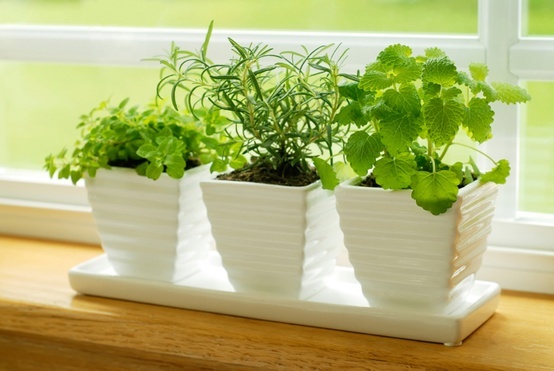 In many parts of the country it is still too early to start thinking about gardening. After a chilly winter, adding some green to your home's interior may be just what the doctor (or decorator) ordered. Consider an indoor garden to liven up your home with color and clean air. There are many ways to introduce houseplants into your home décor, from edible to ornamental. Here are some tips to get you started:
Cultivate herbs or fungi on your windowsill.
Create or find an indoor greenhouse:
Or maximize your space with a hydroponic tower:
Plant a lemon tree, or a whole orchard:
Make a statement with a hanging garden:
Keep your houseplants in unexpected rooms:
If you have young children or pets, you will want to consider the toxicity of some of your plant choices.
Indoor plants have their benefits, including cleaning the air you breathe. Some plants are more effective at recycling the CO2 in your home than others.
We'd love to hear your tips for adding indoor plants and gardens.
Check out more home ideas on our Pinterest page.
For more information, please visit Windermere Evergreen.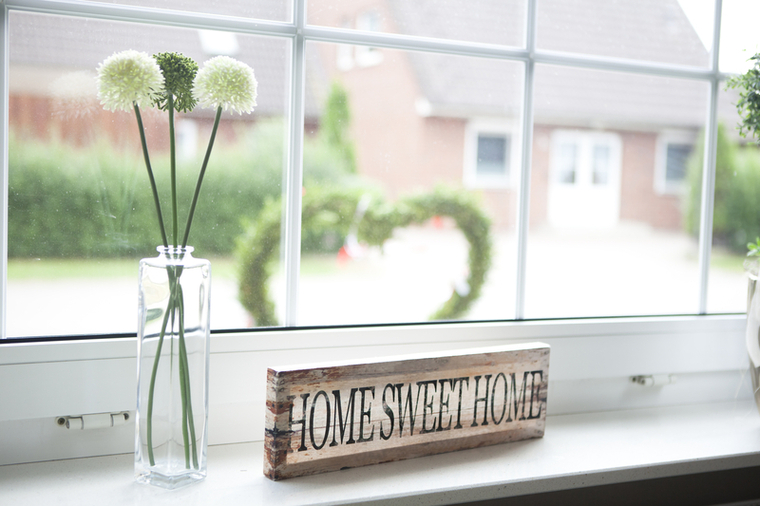 Your home is a reflection of your tastes, your lifestyle and your ambition, and many of us are regularly transforming our homes one way or another to fit our adjusting needs. Whether it is refreshing a room to fit your style, reorganizing a closet to accommodate the holiday excess, going green to save the planet and a couple of bucks or a complete renovation of your kitchen- homes take maintenance. Some projects come about on a whim, but if you have any plans to make your nest nestier here are some ideas for not getting too overwhelmed by the process- no matter how large or small the changes you want to make:
Get Organized: Whether it is your closets, books, pantry or your entire basement identifying the problem is the first step. Once you know where to focus your energy think about the purpose your space should fulfill, what you want it to look like and how you can keep it organized for the long-term. Sometimes getting organized is a matter of doing a little bit every day, or it is finding the right storage solution. Once you know what the problem is you can identify your steps, timeline and budget. Ultimately, getting rid of the clutter and holding onto items you love the most and use will keep your spaces easy to manage year round.
Do a little every day: Everyone has a different method to managing home madness; some have a weekly cleaning routine, some focus room by room others pile everything in the closet until they have to deal with it. If you have a goal of getting rid of old possessions and clutter, remodeling your home office or keeping your home cleaner spend five to thirty minutes a day working to achieve your goal. Here is a good idea for keeping your home clean by doing a little every day, rather than spending your weekend playing catch up.
Beautification/ Gardening: This year my big goal is to finally start our edible garden, but I have been overwhelmed by all the steps- from finding the right containers for the garden, deciding what to plant, when to start the starts, etc. Each region has different gardening challenges; the plants that thrive in Seattle are different than Spokane or San Diego so if you are planning on a garden make sure you familiarize yourself with local resources that will give you advice specific to your area. If you have any landscaping projects, keep in mind advance planning is paramount to making this affordable, timely and sustainable. If you are planning on putting your house on the market eventually, make beautification a priority and plan your exterior in a way that will increase the curb appeal of your home in the future.
Home Improvement Projects: If you have an ongoing list of home improvement projects, make sure you have the right tools in your toolbox and prioritize and plan. You don't want to spend every weekend working on dripping faucets so create a routine. When looking at the year ahead, think about seasonality of the projects. It is important to know when to ask for help from a professional in order to have repairs done right in the first place to avoid putting yourself at risk or the safety of your home.
Go Green: If your resolution this year is to save money and the planet by reducing your carbon footprint there are projects you can do large and small. Start with an energy audit, that way you know where your energy is actually being used- you may be surprised. Easy fixes start with replacing light bulbs with CFLs and buying energy cords that limit vampire appliances to use energy when they aren't in use. If you are replacing your old appliances with newer energy efficient models, make sure you check into recycling programs in your area. Go here for more green resolution ideas.
Renovations: Whether you are doing the renovations yourself or working with a contractor, projects of scale are never easy. Make sure you plan for the inconvenience of going without a kitchen as well as the details of putting your new kitchen in place. Also, before investing in a renovation, make sure you will get a return on your investment when you resell.  If you are looking to increase the value and marketability of your home check out this list before you start tearing down walls.
For more information on Windermere Evergreen and our team please contact us here.